Daniel Radcliffe swapping Harry Potter for Spider-Man: 'Absolutely I'd do a superhero film'
The actor spoke to London Live at the premiere for his new romcom What If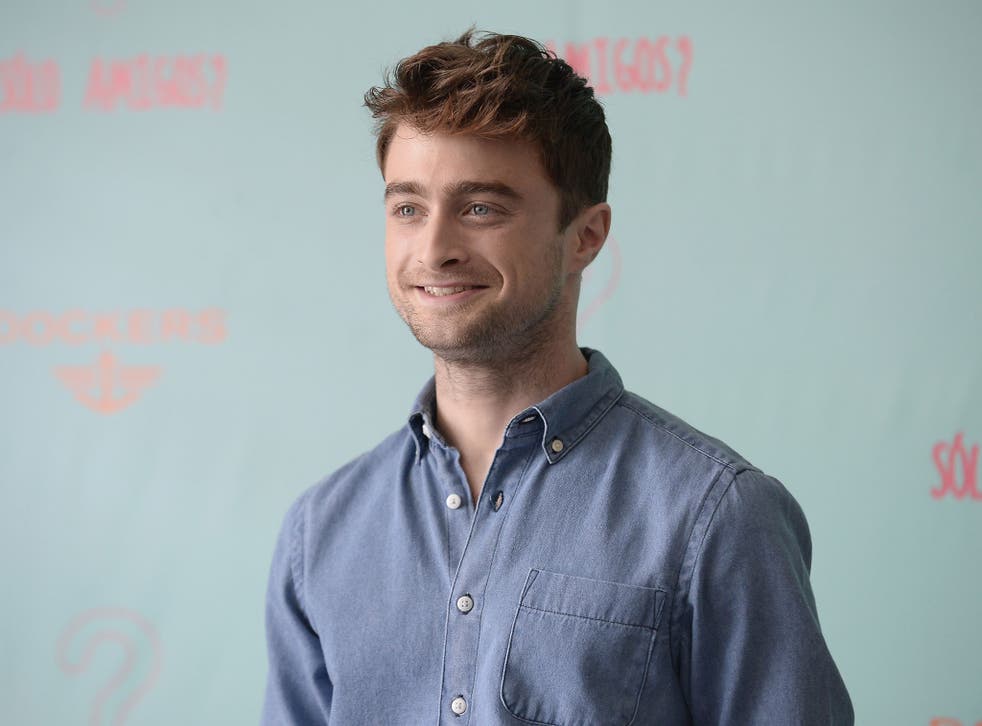 Fresh from admitting to the world that no, his acting in the Harry Potter franchise simply isn't very good, Daniel Radcliffe has revealed his dream to play a superhero on the big screen.
The English actor, 25, spoke to London Live at the premiere for his latest film, romcom What If, in which he stars alongside Jemima Rooper.
When asked whether he fancies "beefing up" for the superhero genre, Radcliffe replied with a definite "absolutely".
"Who wouldn't want to do a superhero film?" he said. "I went to Comic Con the other day dressed as Spider-Man purely out of childish wish fulfilment as wanting to be Spider-Man my entire life.
"Absolutely I'd do a superhero film, it'd be great fun."
Radcliffe shared his tip on where to go to find a Spider-Man costume, after buying his "excellent" one for $30 in New York.
Rooper meanwhile, said she would like to "cross dress and be a man" at a future event, or failing that, "some kind of Viking" or Rocket the Racoon from Guardians of the Galaxy.
Radcliffe, who will soon be seen in Horns, criticised his own "complacent" performance in sixth JK Rowling movie Harry Potter and the Half-Blood Prince.
He began playing the schoolboy wizard aged just 11 and made mistakes "other actors get to make in rehearsal rooms or at drama school".
Harry Potter through the ages

Show all 8
Earlier this month, he mentioned his interest in taking a seat in the director's chair at some point in the future because he is "quite good with people".
"I would love to direct," Radcliffe told Variety. "I do it in my head when I'm watching other directors direct. The mistake I see even the really good directors make is they assume they are the only creative person on the set."
Join our new commenting forum
Join thought-provoking conversations, follow other Independent readers and see their replies