Darkest Hour: Gary Oldman undergoes incredible Winston Churchill transformation for new film
It charts the very difficult decisions he faced within days of becoming prime minister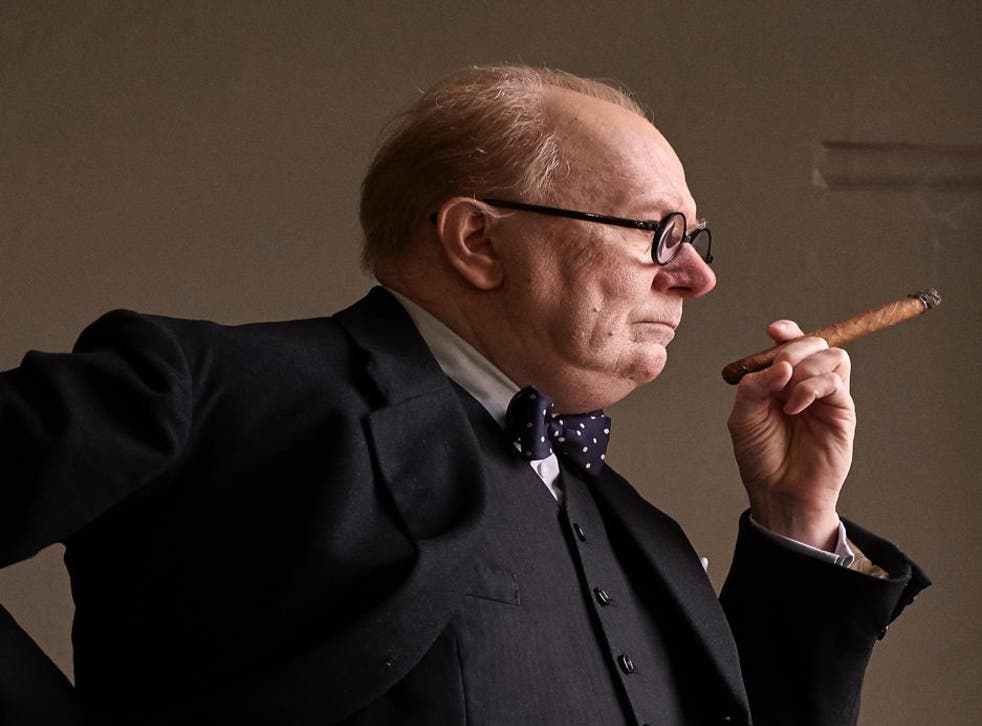 The use of prosthetics and make-up used to bug me a little, never quite being able to provide a level of verisimilitude necessary and often hurling the actor into the uncanny valley for the duration of the movie.
I might still prefer when actors' faces are left alone, and it's all about them recreating a public figure purely through their performance, but the practical effects departments have now gotten so sophisticated that they can create an amazingly strong likeness to real people, to the point where it's hard to even recognise the actor underneath them.
This is certainly true of Darkest Hour, which sees Gary Oldman take on the role of Sir Winston Churchill. Something about his mouth in the new image is still recognisably Oldman, but otherwise he's almost impossible to identify.
Darkest Hour is being directed by Joe Wright (Atonement, the recent 'Nosedive' episode of Black Mirror) and co-stars Lily James, Ben Mendelsohn and Kristin Scott Thomas.
Here's the official synopsis for the film, which is out in UK cinemas on 29 December 2017:
Within days of becoming Prime Minister of Great Britain, Winston Churchill must face one of his most turbulent and defining trials: exploring a negotiated peace treaty with Nazi Germany, or standing firm to fight for the ideals, liberty and freedom of a nation. As the unstoppable Nazi forces roll across Western Europe and the threat of invasion is imminent, and with an unprepared public, a skeptical King, and his own party plotting against him, Churchill must withstand his darkest hour, rally a nation, and attempt to change the course of world history.
Join our new commenting forum
Join thought-provoking conversations, follow other Independent readers and see their replies