Deadpool full movie comes to the surprise and delight of fans
The audience were expecting some 'new footage'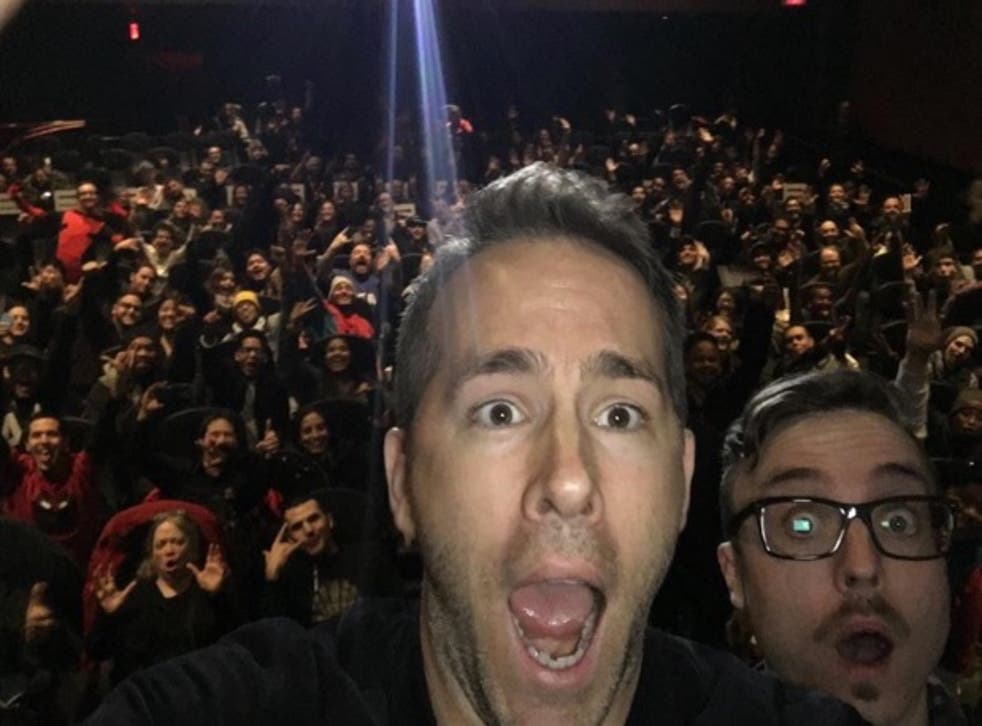 Deadpool's promotional run so far has been staggeringly prolific, self-parodic, rebellious and disruptive, so it wasn't entirely surprising when the producers screened the entire film for hundreds of fans out of the blue on Monday night, weeks before the 10 February release date.
Fan events in New York City and Los Angeles promised an actor Q&A and "first-look footage", but they got a whole lot more than that.
"Well, that went well," Ryan Reynolds wrote on Instagram. "Surprising an entire theater full of people with an early screening of #Deadpool."
It was a pretty ballsy move, coming at a time when advanced screenings are being limited more than ever for fear of camera footage of the film ending up online.
The fans seemed pretty delighted by the movie (though bear in mind they're a little biased/probably somewhat over-excited):
Deadpool's promotional campaign has primarily focused on poking fun at everything, from romcoms to superhero films in general.
With his most recent Spanish-themed poster, the Merc with a Mouth targeted rival superhero flick Suicide Squad, recreating the cartoon skull emblems seen on the recent set of posters.
Join our new commenting forum
Join thought-provoking conversations, follow other Independent readers and see their replies