The difficult princesses: Animating female characters is harder, says Disney boss, because of their 'range of emotions'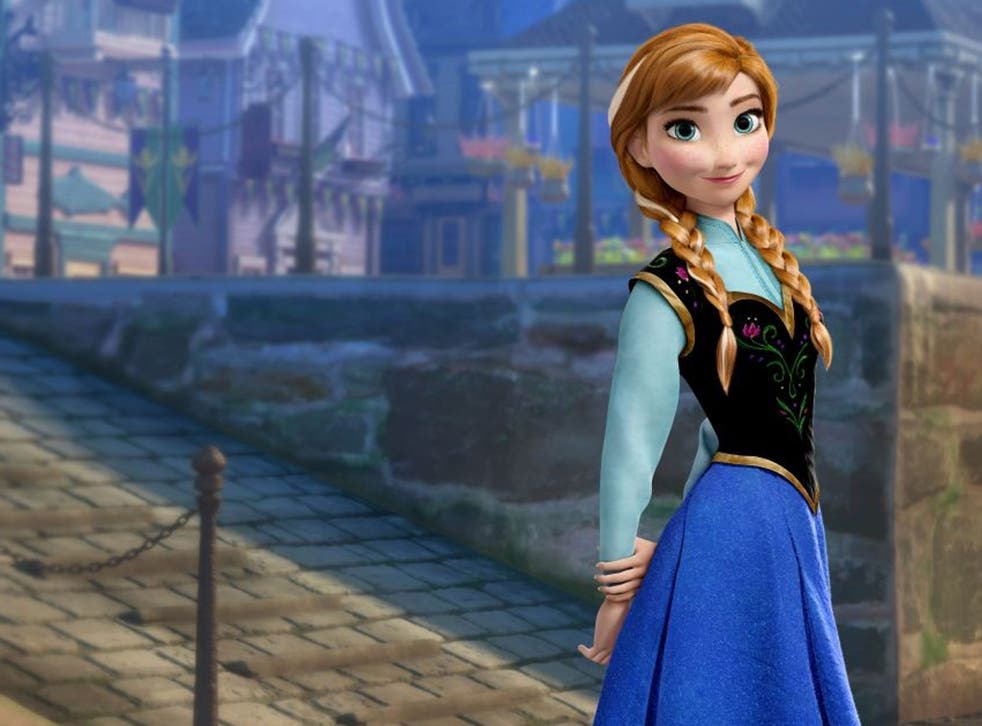 With more than 75 years of cartoon history under its belt, you'd think that Disney would have nailed the animation of its heroines. But you would be wrong. It turns out that all those princesses are the cinematic giant's ultimate bugbear, and it's all down to those pesky XX chromosomes. Women, you see, are just too emotional to capture as cartoons. Or at least that's what Disney's head animator Lino DiSalvo thinks.
While Disney was congratulating itself for coming up with a two-princess plotline for its new fairy tale Frozen (double the princesses equals double the amount of money it can make from merchandise), Mr DiSalvo was cursing his bad luck, as he confessed to the online blog Fan Voice.
He admitted he found drawing heroines "really difficult". He said: "Historically speaking, animating female characters is really, really difficult, because they have to go through these range of emotions."
His troubles were twofold in Frozen, which is based on Hans Christian Andersen's The Snow Queen, featuring two sisters. Identically slim-waisted with identically small button noses and identical rosebud mouths, the two are distinguished only by their hair shades: red for Anna and wintry blond for Elsa. "Having them both in the scene and look very different if they're echoing the same expression [was really tough]," he told the blog's Jenna Busch.
It is the second time this year that Disney has prompted a storm over its princesses. The movie giant had to back down after it sexed-up Merida, the heroine of the movie Brave, after protests by parents.
Mr DiSalvo's claims are "complete rubbish", Joanna Quinn, an Oscar-nominated animator, said. "It's not at all hard to draw women showing emotions," she said. "The only challenge is the notion of beauty. It's really hard to inject lots of emotion because you're always trying to keep them [as] this sort of shiny, lovely character. I am looking for strong female characters that are not always gorgeous"
Professor Helen Wheatley, a University of Warwick TV and film studies expert, said she thought male Disney characters were too simplistic – and therefore easier to portray – and "far less emotionally interesting" than female ones. Professor Wheatley said that she talked to her two children about the pros and cons of Disney characters. "Snow White, although she's brave – she goes off into the woods on her own – has to be rescued. Why do girls always have to be rescued? Of course they don't."
In a statement, Disney said: "Animation is an intricate and complex art form. These comments were recklessly taken out of context. As part of a round-table discussion, the animator was describing some technical aspects of CG animation and not making a general comment on animating females versus males or other characters."
Join our new commenting forum
Join thought-provoking conversations, follow other Independent readers and see their replies