Disney criticised for lack of female superhero toys after Avengers: Age of Ultron merchandise range does not include Black Widow
This is not the first time Black Widow has been ignored in favour of her male counterparts.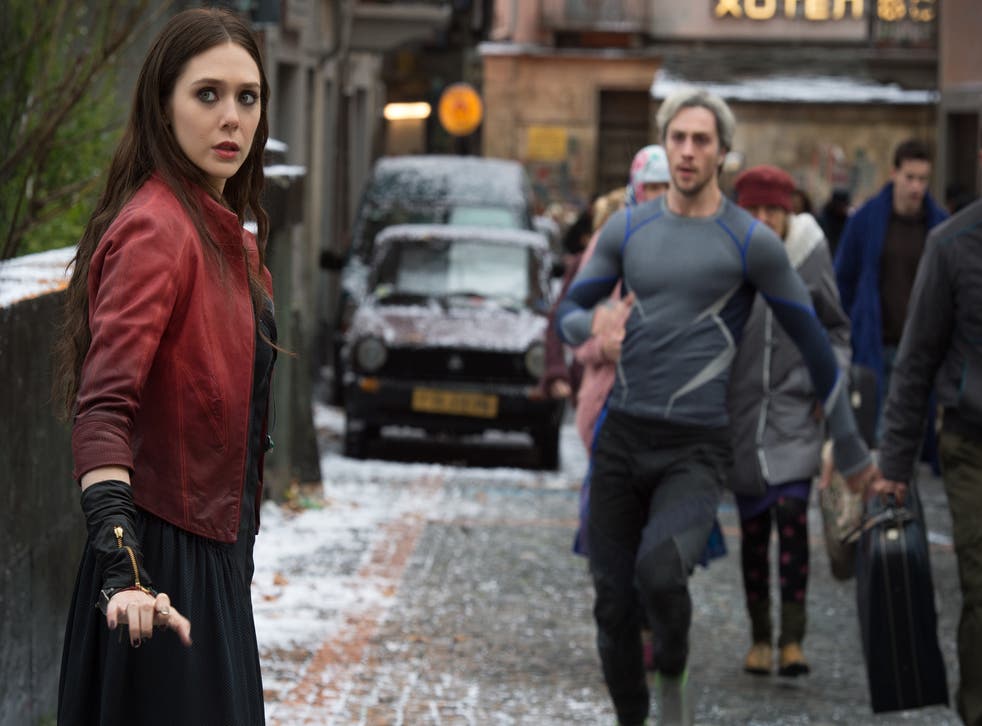 Disney has come under fire for what's viewed as a poor showing of female superheroes in official merchandise.
In analysis by the Telegraph Online, it has been revealed Black Widow, played by Scarlet Johansson in the new Avengers: Age of Ultron fim, appears far less in the range of official merchandise than her male counterparts.
Of the 60 items released on the Marvel and Disney websites on Monday, only three featured the female superhero.
Unlike her male counterparts, Thor, The Hulk, Captain America and Iron Man, there are no Black Widow costumes, dolls or clothing.
She only appears with the other Avengers on a tote bag, in one of the six lego sets and on a men's T-shirt.
This is not the first time Black Widow has been ignored in favour of male counterparts.
Despite appearing Iron Man 2 in 2010, she did not get her own action figure until the first Avengers movie was released two years later.
A blog, But Not Black Widow, has appeared on Tumblr to document the historical lack of female Marvel characters in official merchandise.
It quoted a story by The Daily Dot in August last year asking why Gamora from Guardians of the Galaxy did not appear in much of the merchandise when figures indicated that 44 per cent of cinema audiences were female.
It even spawned its own hashtag #wheresgamora.
In an article for American news website for female "geek culture", the Mary Sue, an anonymous woman claimining to be a former Marvel employee said that Disney had acquired Marvel and Lucasfilms to gain more access to male audiences.
Access unlimited streaming of movies and TV shows with Amazon Prime Video Sign up now for a 30-day free trial
Sign up
The internal attitude of the company was that the female market was already taken care of and there was no incentive to produce more Marvel merchandise because Disney already brought in so much revenue from the success of the recent Frozen, Brave and Tangled movies.
She added that prior to Marvel's acquisition it made some effort to market towards women.
She said: "Prior to the Disney acquisition, Marvel did care about its female market; though, tactically, they were shooting in the dark.
"The Creative Services Department made style guides (design themes) for Elektra and The Women of X-Men, but most licensees didn't want to put "sexy" images on children's products. Even the juniors clothing line, Marvel HERoes, flopped. With slogans like "My Boyfriend is a Superhero," how could it not?".
Disney did not response to the Telegraph for comment.
Join our new commenting forum
Join thought-provoking conversations, follow other Independent readers and see their replies