Doctor Strange: Leaked set photos show Benedict Cumberbatch galloping around New York in costume
Rachel McAdams, Tilda  Swinton  and Mads Mikkelson are also set to appear in the Marvel film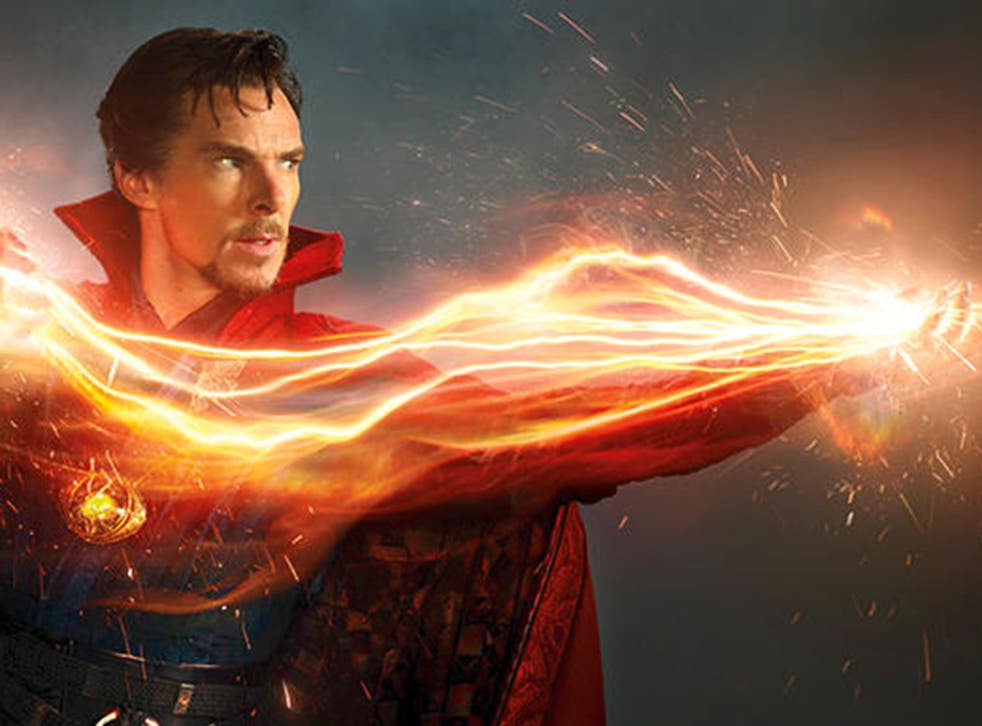 Fans of superhero movies are living in their golden age of cinema, with Batman v Superman having just been released and Captain America: Civil War around the corner.
Later this year, another new comic book character will enter the Marvel Cinematic Universe: Doctor Strange, played by Benedict Cumberbatch.
Not a whole lot is known about the film at the moment, but some leaked set photos have given us our best look at Cumberbatch and various other characters in costume, including Chiwetel Ejiofor, all of whom are looking severely out of place on the streets of New York.
Starring alongside Cumberbatch and Ejiofor will be an all-star cast including Rachel McAdams, Tilda Swinton and Mads Mikkelson.
Previously, Cumberbatch has admitted he's still trying to get to grips with Strange's gesticulatory spell-casting: "I'm still in the infancy of learning all that. It was like, okay, I've got to keep throwing these poses, these spells, these rune-casting things, everything he does physically.
"I'm thinking, there's going to be a huge amount of speculation and intrigue over the positioning of that finger as opposed to it being there, or there. And I'm still working on that."
33 Superhero films set for release between 2016 and 2020

Show all 34
Other actors to have roles in the film include Transparent's Amy Landecker, The Martian's Benedict Wong, and Broadwalk Empire's Michael Stuhlbarg. Filming has so far taken place in Nepal and Pinewood Studios, UK. Set pictures from both locations have emerged online previously.
Doctor Strange will hit cinemas 4 November, while the character is speculated to appear in a post-credits scene for the upcoming Captain America: Civil War.
Join our new commenting forum
Join thought-provoking conversations, follow other Independent readers and see their replies