Doctor Strange: Marvel defends casting Tilda Swinton as Ancient One after 'whitewashing' criticism
'Marvel has a very strong record of diversity in its casting of films and regularly departs from stereotypes'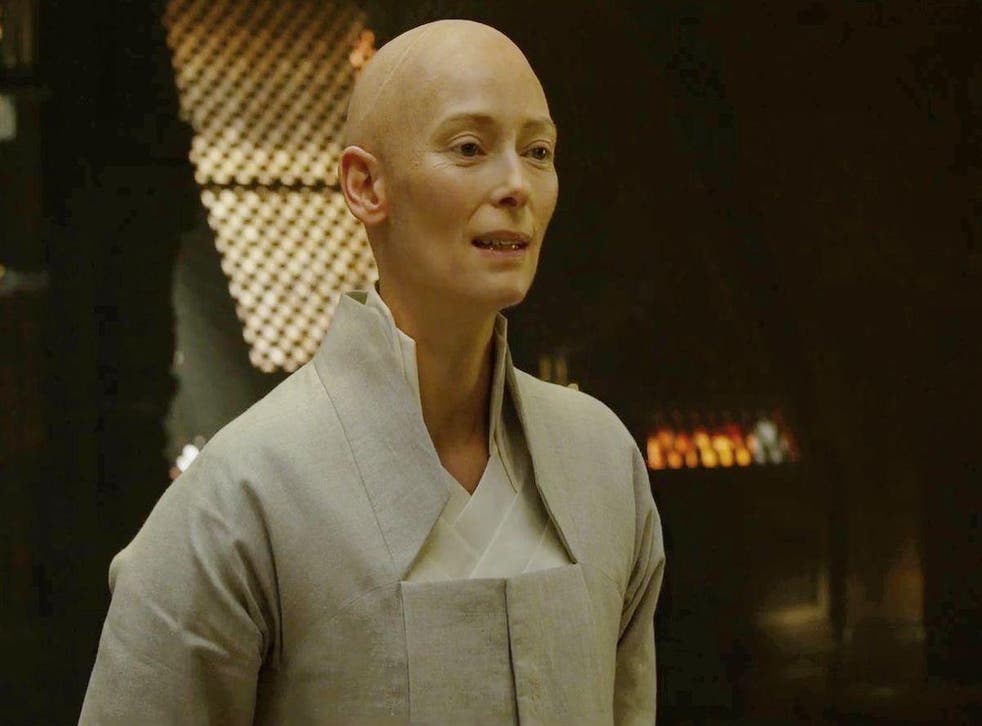 Since the release of the first Doctor Strange trailer, fans have been discussing whether Marvel should have cast Tilda Swinton as the Ancient One.
In the comics, Stephen Strange's mentor is portrayed as a male Tibetan mystic who has a vast knowledge of all things magical.
When Swinton was cast in the role, critics claimed the studio had 'whitewashed' the role, with screenwriter C. Robert Cargill recently explaining the casting choice was made as to not upset foreign markets, such as China.
Since Cargill spoke on the matter, Marvel has issued a statement on the controversy, highlighting their 'strong record of diversity' within their films.
Hollywood whitewashing controversies

Show all 11
"Marvel has a very strong record of diversity in its casting of films and regularly departs from stereotypes and source material to bring its MCU to life," the statement reads.
"The Ancient One is a title that is not exclusively held by any one character, but rather a moniker passed down through time, and in this particular film the embodiment is Celtic.
"We are very proud to have the enormously talented Tilda Swinton portray this unique and complex character alongside our richly diverse cast."
This isn't the first time Marvel has been accused of lacking diversity in a film. When Finn Jones was cast as Iron Fist, fans were outraged they hadn't cast an Asian actor. It has also been highlighted in the past how the studio has yet to release a solo film with a lead female superhero: the first of which will be Captain Marvel in 2019.
Join our new commenting forum
Join thought-provoking conversations, follow other Independent readers and see their replies