'Don't mess with Anastasia's Mama': Melanie Griffith supports daughter Dakota Johnson over controversial Fifty Shades casting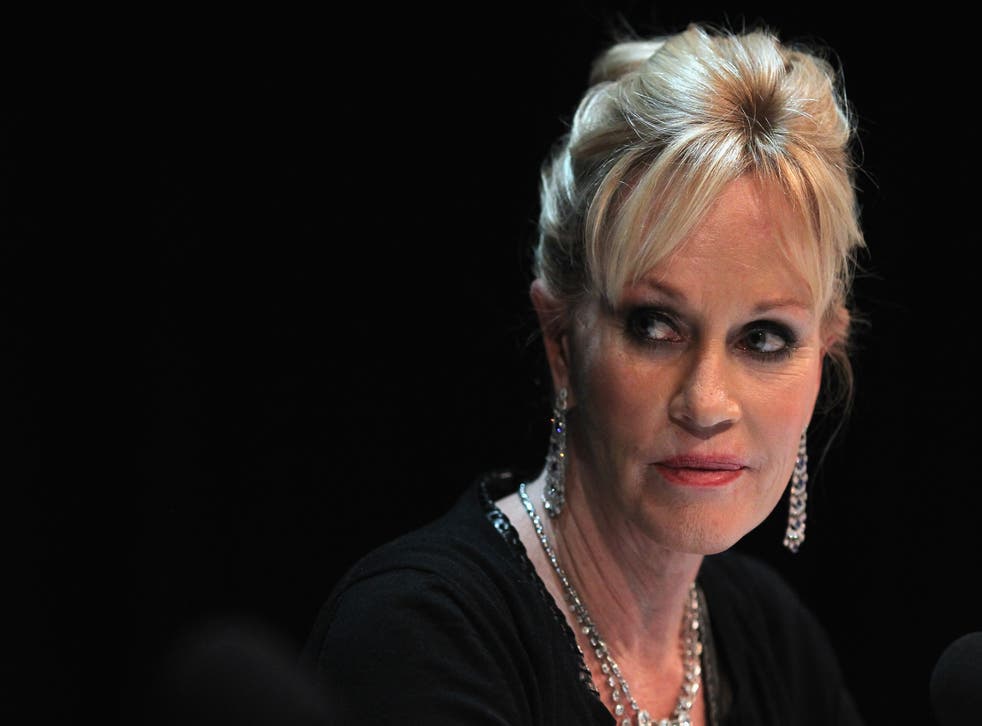 Melanie Griffith has warned fans "not to mess with mama" after one Twitter user hit out at her daughter Dakota Johnson for being cast as Anastasia Steele in the Fifty Shades of Grey film.
The actress called the user a "b****", tweeting: "Wow! You're quite a b**** aren't you? #dontmesswithmama."
The 56-year-old has since deleted the tweet, which followed her initial post congratulating her daughter on the role.
She tweeted her 84,000 followers: "My beautiful child Dakota has been chosen to play Anna Steele in 50 Shades!!! Look out world! Here she comes!!! #proudmama."
Fans of the erotic novel trilogy have been quick to speak out against the casting of Dakota Johnson and relatively unknown British actor Charlie Hunnam as Anastasia Steele and Christian Grey.
Many had hoped Gilmore Girls' Alexis Bledel would be cast as Anastasia, with Magic Mike's Matt Bomer in the role of Christian.
One user tweeted: "Charlie Hunnam & Dakota Johnson for 'Fifty Shades of Grey'- tad disappointed, thought the cast would be hotter!'"
After receiving a number of angry messages from fans, the film's producer Dana Brunetti tweeted: "There is a lot that goes into casting that isn't just looks. Talent, availability, their desire to do it, chemistry with other actor, etc."
He continued: "So if your favourite wasn't cast, then it was most likely due to something on that list. Keep that in mind while hating and keep perspective."
Author E L James also addressed critics, saying: "To all supporters, lovers and haters- thank you so much for the passion that you have for this project. You all rock. All of you."
Join our new commenting forum
Join thought-provoking conversations, follow other Independent readers and see their replies