British singer claims he was deported for impersonating Donald Trump on stage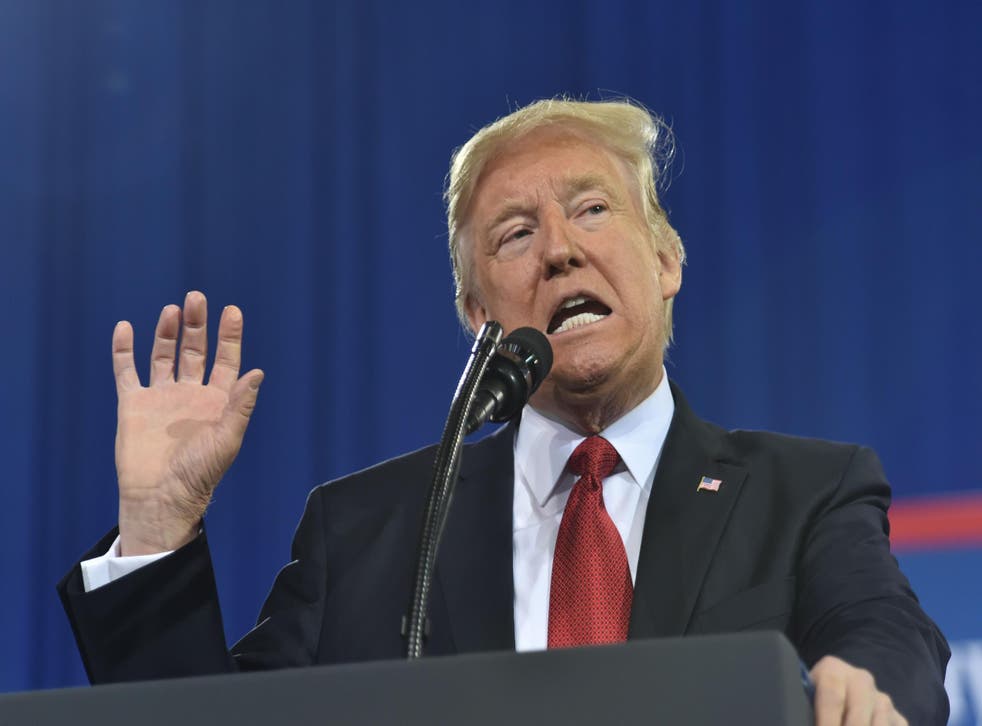 A British singer has claimed he was deported from the US for impersonating Donald Trump on stage.
Peter Bywaters, the lead singer of Peter & The Test Tube Babies, claims he was interrogated for six hours by border control staff after flying into San Francisco for a music festival where he was shown photos of himself dressed up as the President on stage in Germany.
The punk musician told Team Rock: "I had only been there 30 seconds when the border control guard swung his screen round and said, 'Is this you?'
"There in full view was a video from last year's German tour with me dressed as Donald Trump smoking a fake joint.

He claims he had his phone and passport confiscated, had a DNA swab taken and was forced to make an official statement before being placed on an 11-hour flight UNited Airlines flight back to London where he was refused alcohol.
Despite Bywaters' claims, US Customs and Border Protection officials state he was deported for having the wrong visa.
Spokesman Jaime Ruiz told Newsbeat: "The claim that he was refused entry to the United States because he mocked the president of the United States, that is absolutely not true. That is false. The reason he was denied entry was because he came with the wrong visa."
Donald Trump's first 100 days: in cartoons

Show all 33
Bywaters, who has been in the East Sussex band since 1978, added: "I expect to still be the singer of Peter & The Test Tube Babies by the end of the year. Will Trump still be president by the end of the summer? A US tour or festival will never, ever happen again."
He had impersonated Trump at a music gig in Germany in 2016.
Join our new commenting forum
Join thought-provoking conversations, follow other Independent readers and see their replies