Dustin Hoffman: New sexual harassment allegation made by TV producer from incident in 1991
It follows Anna Graham Hunter's claims that the actor harassed her as an intern at the age of 17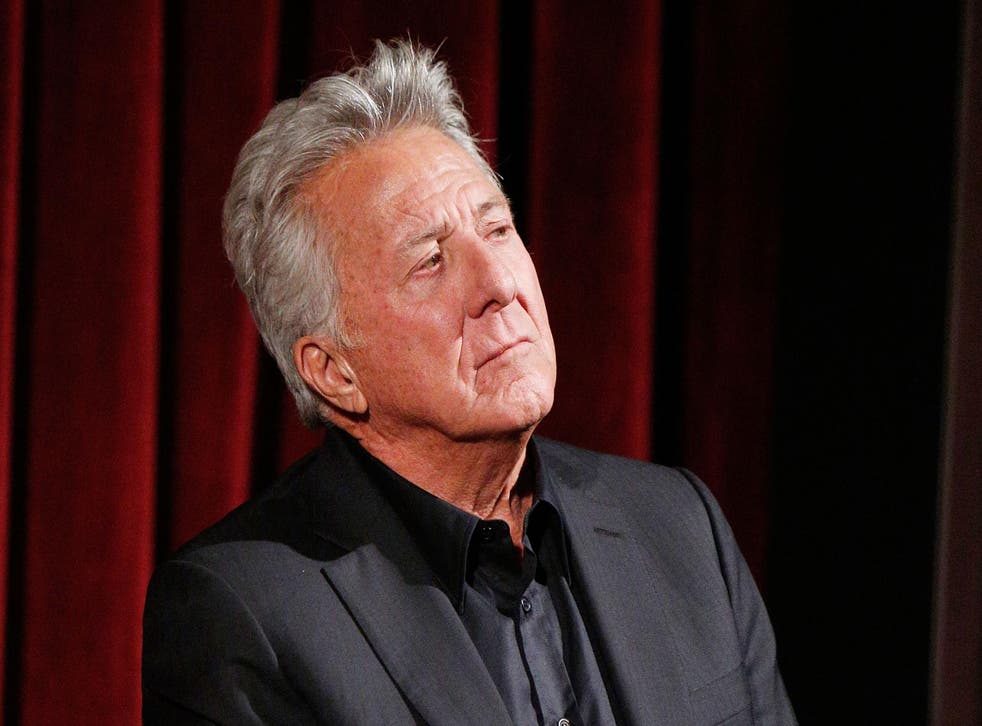 Dustin Hoffman has had another sexual harassment allegation levied against him.
The fresh claim – from producer Wendy Riss Gatsiounis – follows Anna Graham Hunter's accusation that the actor harassed her on the set of Death of a Salesman when she was 17.
TV producer Riss Gatsiounis (Genius) told Variety that, after scheduling a meeting with Hoffman and Tootsie screenwriter Murray Schisgal in 1991, he allegedly propositioned her and attempted to persuade her to accompany him to a nearby hotel. The purpose of the meeting had been for the struggling playwright – then in her 20s – to discuss adapting her new work A Darker Purpose into a film the actor – then 53 – could star in.
The first meeting allegedly began with Schisgal asking whether Riss Gatsiounis whether she was in a relationship – a question she says Hoffman chided the screenwriter for. She claims that their next meeting was different alleging that Hoffman said: "Before you start, let me ask you one question, Wendy – have you ever been intimate with a man over 40?'"
"I'll never forget," Riss Gatsiounis continued, "he moves back, he opens his arms, and he says, 'It would be a whole new body to explore.'
"I'm trying to go back to my pitch, and I'm trying to talk about my play. Then Dustin Hoffman gets up and he says he has to do some clothing shopping at a nearby hotel, and did I want to come along? He's like, 'Come on, come to this nearby hotel.'"
She claims that Schisgal encouraged her to go with him. but after repeatedly declining was allegedly told: "Look, we're not really interested in your play, because it's too film noir-ish."
Harvey Weinstein: The celebrities who have accused him of sexual misconduct so far
Riss Gatsiounis – whose play went on to be staged by New York theatre company Naked Angels later that year with actor Fisher Stevens – described the alleged encounters as "a source of torment" claiming her then-agent Mary Meagher told her she had "heard rumours about [Hoffman] for years."
Schisgal issued a statement saying: "Dustin Hoffman and I took many meetings with writers and playwrights over many years. I have no recollection of this meeting or of any of the behaviour or actions described." Hoffman's spokesperson declined to comment.
Hoffman is the latest major Hollywood figure to be accused of sexual harassment, days after stories emerged about Kevin Spacey and producer Brett Ratner inspired by the scandal surrounding Harvey Weinstein who faces more than 50 allegations of sexual assault, harassment and rape.
Join our new commenting forum
Join thought-provoking conversations, follow other Independent readers and see their replies