Eddie Redmayne confirmed to star as Newt Scamander in Harry Potter spin-off movie Fantastic Beasts and Where to Find Them
JK Rowling will be making her screenwriting debut on the November 2016 film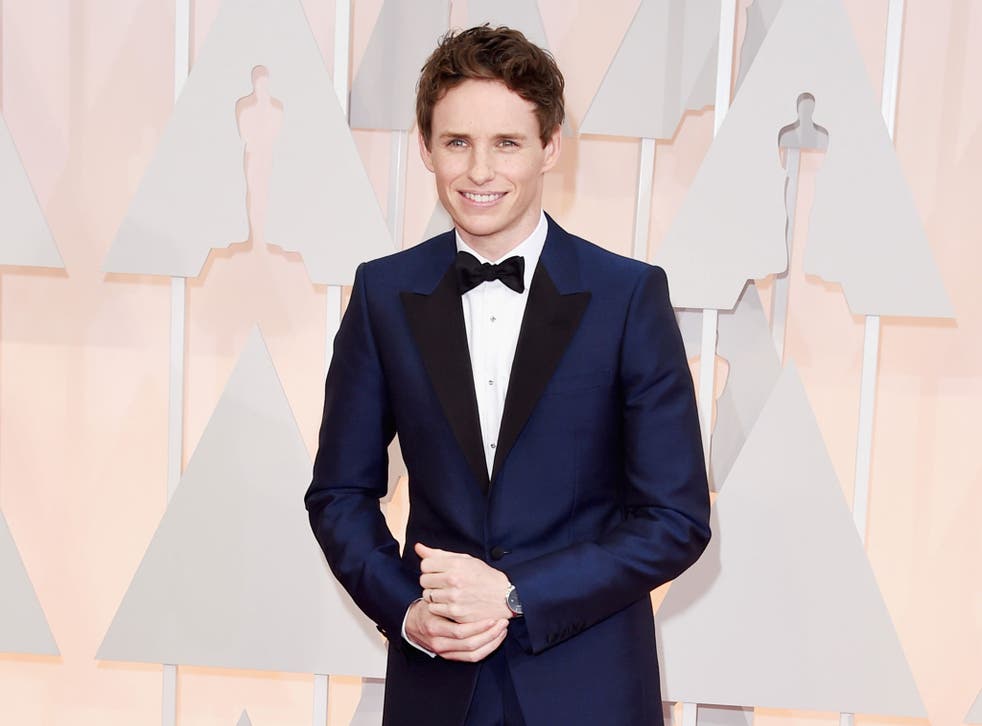 Eddie Redmayne has been confirmed to star as 'magizoologist' Newt Scamander in upcoming Harry Potter spin-off Fantastic Beasts and Where to Find Them.
The Oscar-winning actor will take the lead in the Warner Bros movie trilogy, which will mark author JK Rowling's screenwriting debut. David Yates has been announced as director after his work on the final four Harry Potter films.
"Eddie Redmayne has emerged as one of today's most extraordinarily talented and acclaimed actors," Warner Bros' Greg Silverman said. "We are thrilled to welcome him into JK Rowling's Wizarding World where we know he will deliver a remarkable performance."
Yates added that he "couldn't be more excited about the prospect of working with [Redmayne]". "Eddie is a fearless actor, brimming with invention, wit and humanity," he said.
Based on a 42-page textbook set for Hogwarts pupils and published in 2001, Fantastic Beasts follows the adventures of Scamander, who dedicates his life to the search for magical creatures in an "extension" of Potter's fantastical world.
The release date for the first film is slated for 18 November 2016, two days before the 15th anniversary of Rowling's first book, Harry Potter and the Philosophical Stone. The subsequent movies are currently planned for 2018 and 2020.
Rowling revealed some details to fans last September: "The laws and customs of the hidden magical society will be familiar to anyone who has read the Harry Potter books or seen the films," she wrote. "But Newt's story will start in New York, seventy years before Harry's gets underway."
The Harry Potter franchise remains the most successful in history, having grossed a massive $7.7 billion in worldwide box office earnings.
Elsewhere, Redmayne recently finished filming his role as transgender artist Lili Elbe in The Danish Girl.
Based on David Ebershoff's fictionalised account of Elbe's life, the story follows Danish painter Einar Wegener's journey from posing in women's clothes for his wife Gerda (Alicia Vikander) after a model failed to show up, to becoming a woman.
Redmayne picked up the Best Actor gong at the Oscars in February for his acclaimed portrayal of physicist Stephen Hawking in The Theory of Everything.
Join our new commenting forum
Join thought-provoking conversations, follow other Independent readers and see their replies