Exodus: Gods and Kings banned in Egypt for 'historical inaccuracies'
Ridley Scott's biblical epic stars Christian Bale and Joel Edgerton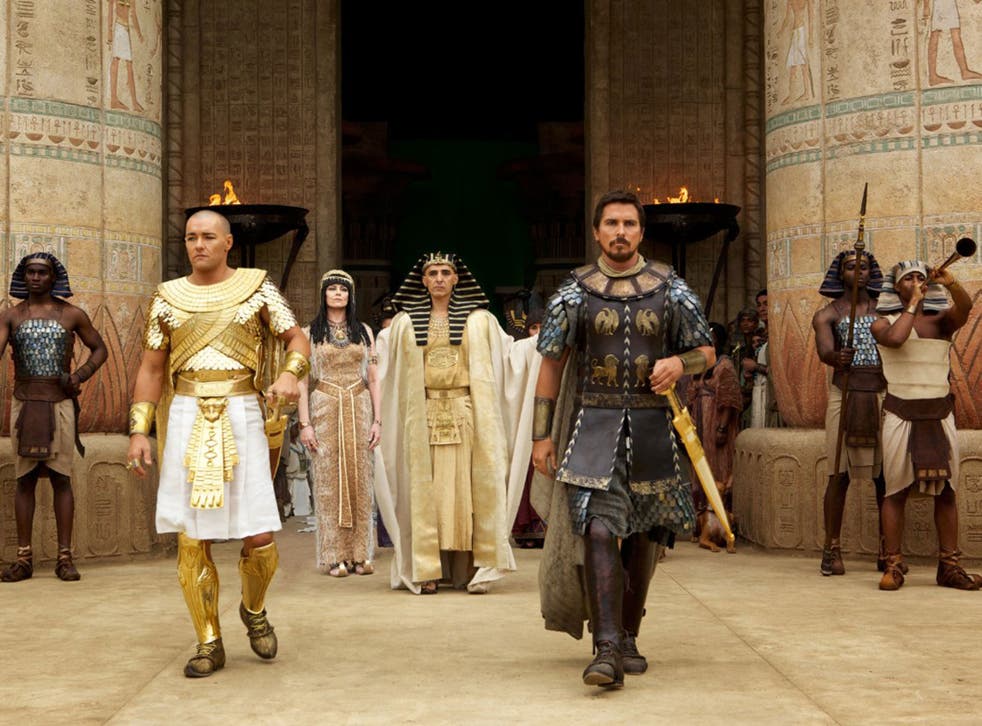 Egypt has banned Christian Bale movie Exodus: Gods and Kings on the grounds of "historical inaccuracies".
Ridley Scott's epic, based on the Bible's Book of Exodus, stars Bale as Moses and Joel Edgerton as Egyptian Pharaoh Ramses.
But despite the Hollywood pulling power, the country's censors were unimpressed with the film's claim that an earthquake sparked the famous Parting of the Red Sea, rather than a divine miracle, and another suggesting that Jews built the Pyramids.
Exodus: Gods and Kings is also believed to have been banned in Morocco, with reports suggesting that officials chose to cancel screenings the day before the movie was due to premiere.
Agence France-Presse has speculated that Morocco does not want to screen the film because it is a largely Muslim country, and Muslims believe that Moses is prophet and hence should not be depicted on the big screen.
The most controversial films

Show all 20
Scott angered film fans last month when he addressed the casting controversy over Exodus: Gods and Kings.
Responding to months of criticism over the movie's apparent lack of ethnic diversity, the Gladiator director brushed off the outrage by insisting that, had white actors not filled most of the key roles, his epic would never have got off the ground
"I can't mount a film of this budget, where I have to rely on tax rebates in Spain, and say that my lead actor is Mohammad so-and-so from such-and-such," he told Variety.
"I'm just not going to get it financed. So the question doesn't even come up."
The film grossed a relatively disappointing $24.5 million (£15.5 million) on its opening weekend after mixed reviews from critics.
Other recent biblical retellings have fared far better - from 2004's The Passion of the Christ, which took $83.3 million (£52.9m) on its debut, to Darren Aronofsky's Noah, which earned $43.7 million (£27.7m).
Join our new commenting forum
Join thought-provoking conversations, follow other Independent readers and see their replies