Michael B Jordan and Kate Mara handle excruciatingly awkward and offensive interview questions like pros
'You're white and you're black, how does that happen?'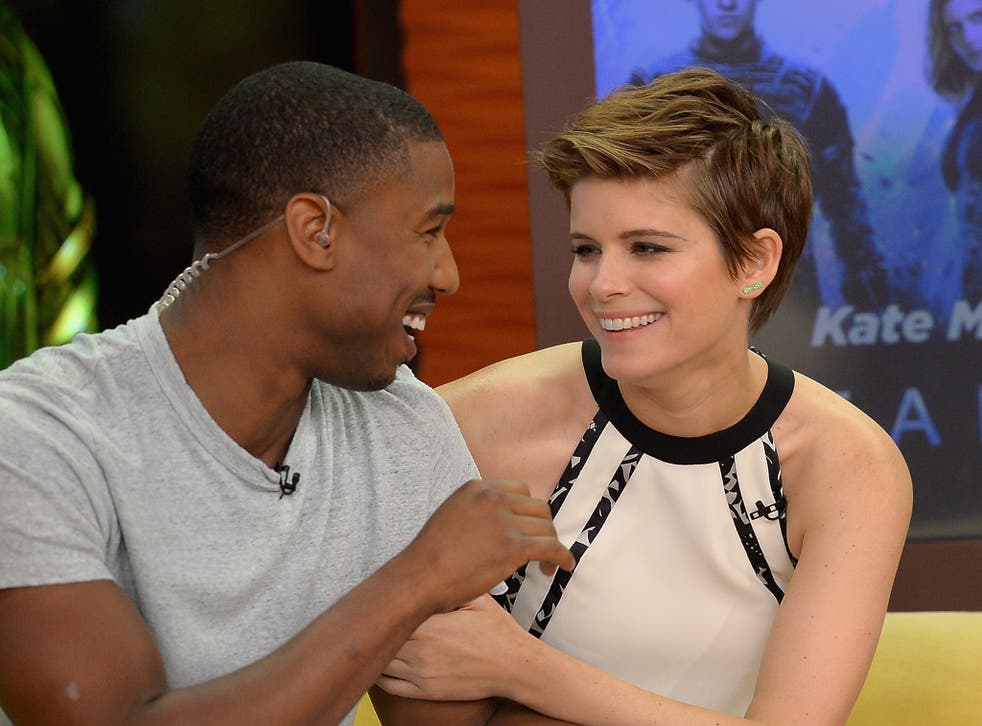 From Cara Delevingne to Robert Downey Jr, there have been plenty of awkward press interviews already this year, and now there's one that's just so plain weird it may top them all.
While promoting their new film, Fantastic Four, Michael B. Jordan, Kate Mara and Jamie Bell were interviewed for a radio show in Atlanta, US, in which the interviewers managed to make things uncomfortable for everyone by asking some excruciatingly awkward and offensive questions.
First up was presenter Jason Baily, who wanted to ask Jordan and Mara, who play siblings Jonny Storm and Sue Storm in the movie, about how they could be related due to their differing ethnicities.
"From where I stand you're brother and sister, am I missing something?" he asks. "You're white and you're black, how does that happen? There has to be some sort of adoption thing going on."
The up-and-coming actors look slightly bemused, but luckily Jordan is able to quickly answer: "They could be raised as brother and sister. I mean, there's a whole lot of different family dynamics it could be without it being the obvious 'adoption' thing going on."
Upcoming films to watch in 2015

Show all 15
Things then get even more awkward as co-presenter 'Southside Steve' – real name Steven J Rickman – diverts the questioning his way, saying to Mara that she is "way, way hot" and then asks "why did you cut your hair? Your hair was beautiful."
It's at this point Mara can no longer make eye contact with the interviewers, turning to the other two stars while saying sarcastically "This is a great interview."
Then, just to finish things up, Rickman tells the actress "I'm a toe guy, your toes are fine." She responds the only way she could, saying "Wow" before their team interject to wrap things up. Watch it below.
"My partner's (Southside Steve) conversation about Kate's hair is something that came up while Michael B Jordan took a phone call so I think they were kind of just going back forth in a playful way. As for him complimenting her toes and why people are upset about that…sorry…no idea. Steve likes girl's toes. People should be appreciative when they get complimented. Those that are upset on Twitter I guess don't get enough of them. Who knows?
"They never really answered my question and we never got to take a picture with the cast."
Wow.
Join our new commenting forum
Join thought-provoking conversations, follow other Independent readers and see their replies