Fifty Shades of Grey movie: Dakota Johnson insists film is about 'people's tastes in pleasures, not abuse' after premiere protests
Domestic violence protesters made their views known at the London premiere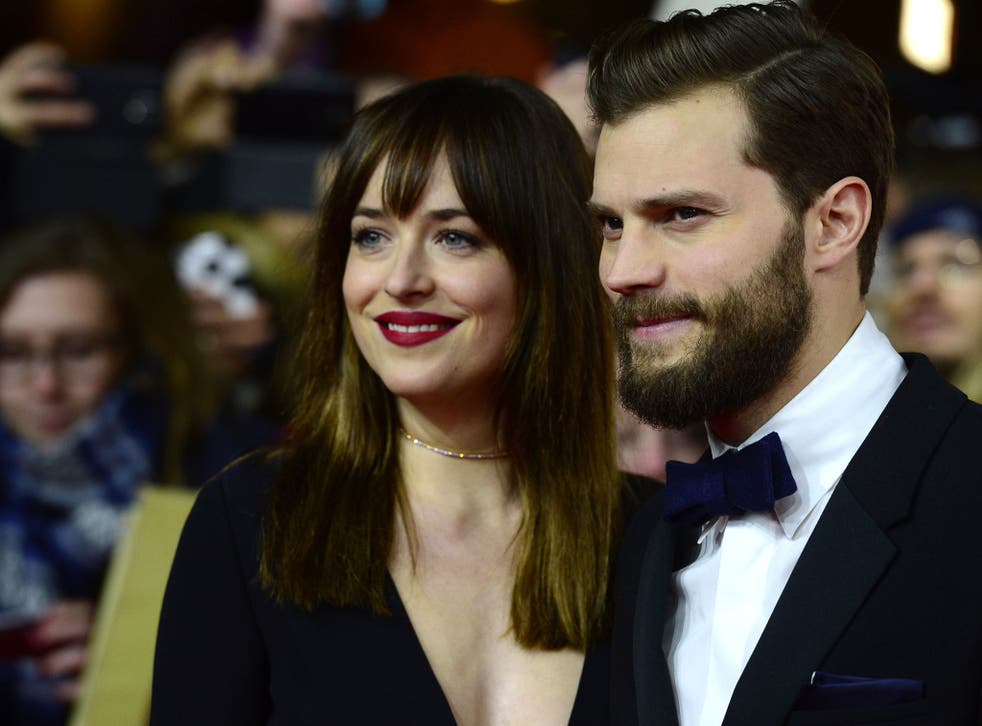 Dakota Johnson has called on domestic violence protesters to research BDSM before denouncing Fifty Shades of Grey.
The US actress describes both herself and her character Anastasia Steele as feminists, despite some activists groups branding the film 'Fifty Shades of Abuse'.
"[Ana] is a woman of incredible self-worth who goes through something really profound," she told The Independent after the London premiere. "She goes on this insane journey and I don't see her as a weak character or a victim at all. I wanted people to leave the cinema feeling more empowered."
Fifty Shades of Grey film stills

Show all 24
Johnson hopes that people will make informed opinions of Fifty Shades, rather than judging it with closed minds.
"I would love [critics] to see the film and maybe to do a bit more research into the psychology and the lifestyle of the BDSM sub-culture," she said. "It's not really about abuse, it's about people's taste in pleasure. Everything that Ana does in the movie is consensual, everything is her choice."
Both Johnson and director Sam Taylor-Johnson were "very careful" to ensure that Ana was not portrayed as a victim but at the end of the day, any movie is "entertainment".
"One of them was this tiny little leather chair that looks like that thing when you go to the gynaecologist and put your feet up."
While her co-star Jamie Dornan visited a sex dungeon to research his role as playboy billionaire Christian Grey, Johnson deliberately cut herself in the dark to make her performance more authentic.
"She knows how to get the emotional undertones so specific that you feel more than you think you do, instead of being like 'Oh I'm watching a sex scene right now," she said.
"I hope [Fifty Shades] is a vessel for women, and men, to not be ashamed of their sexualities or their bodies. Women are beautiful and people should be prouder of themselves."
Join our new commenting forum
Join thought-provoking conversations, follow other Independent readers and see their replies