Fifty Shades of Grey movie shown right next to Spongebob 2 at drive-in and traumatises kids
Jamie Dornan and Dakota Johnson in full BDSM mode came as a surprise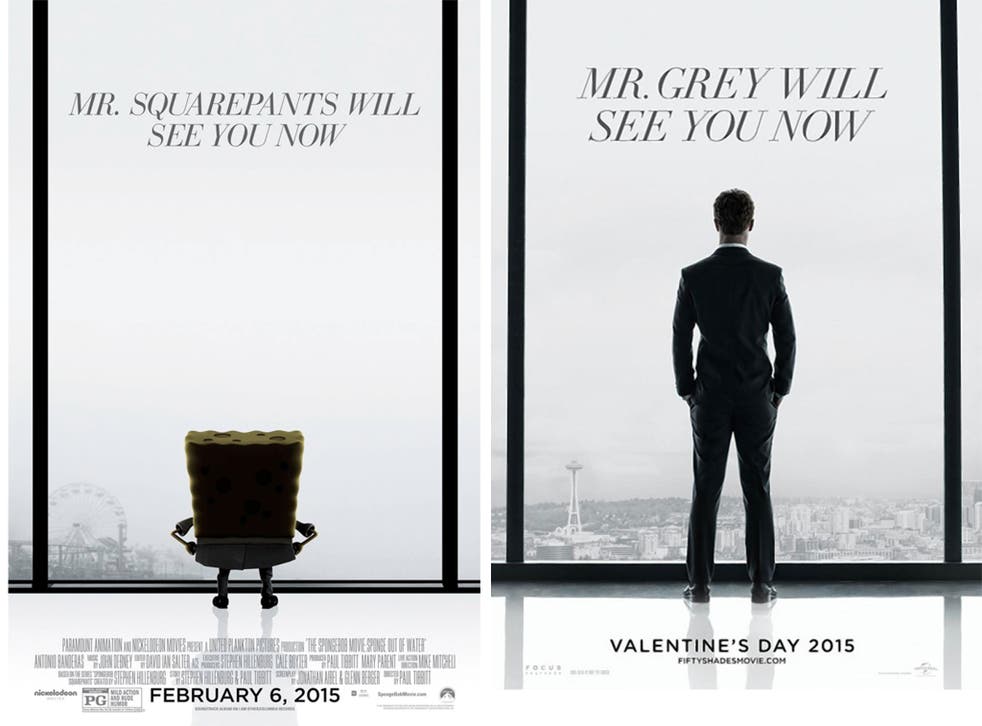 Angry parents are complaining after being forced to cover children's eyes when Fifty Shades of Grey was shown on a big screen right next to The Spongebob Movie: Sponge Out of Water at a drive-in.
Families at the WestWind Solano Theaters in Concord were shocked to see glimpses of the 18-rated BDSM-themed movie, which stars Jamie Dornan and Dakota Johnson as playboy billionaire Christian Grey and his student submissive Anastasia Steele.
The marquee outside should have been a red light, with both film names lit up as showing and the screens just a short distance away from each other. But while some mums may have enjoyed the sneak peek at the Red Room, it is far from suitable for kids (although France may disagree).
Fifty Shades of Grey film stills

Show all 24
Tuesday is "Family Fun Night" and still, both Fifty Shades and Spongebob are listed as the movie choice, with screening times clashing.
Cinema-goer Deborah Powell told KTVU that she took a group of children to watch Spongebob, but arrived in the car park to see "a woman being slapped, naked and bound up".
"I could see another car behind us that had children in there with their eyes closed," she said. "There is no way to avoid looking at that screen. It's too tempting. So, we couldn't stay, we had to turn around. My children were devastated."
Powell added that she complained to a drive-in worker, who mentioned that other parents had also been disturbed by the proximity of Fifty Shades to Spongebob.
WestWind Solano is yet to respond to our request for comment but a manager reportedly told KCRA that the location of the screen has been changed.
Join our new commenting forum
Join thought-provoking conversations, follow other Independent readers and see their replies