Film is finished – this could be its last Oscars
Digital is taking over Hollywood, but celluloid's fans intend to fight on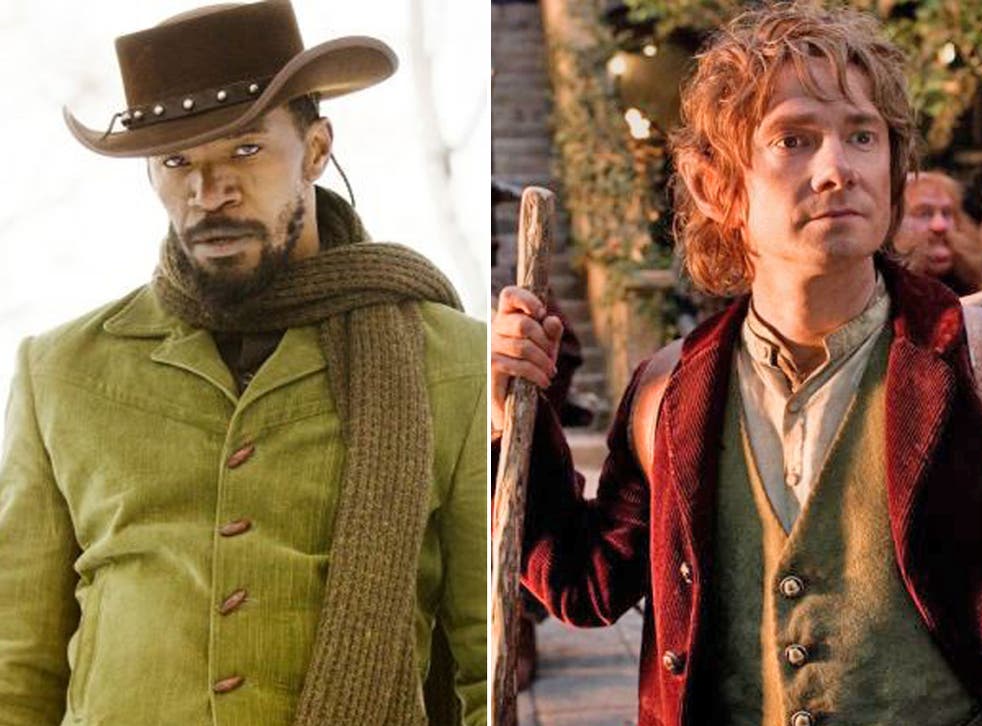 They are some of the most powerful people in one of the most powerful entertainment industries in the world. And when Hollywood's grandest gather at tonight's Oscars there will be no end of smiles and handshakes. But they are also fans, and like all fans, they are given to apparently arcane squabbles. The latest is whether films should be shot on, well, film.
Some of the most successful directors, such as James Cameron and George Lucas, are so obsessed with having the best special effects that they have spent millions embracing computer-generated imagery and abandoned 35mm film. Others, such as Quentin Tarantino and Christopher Nolan, are wedded to traditional celluloid, which is becoming the film equivalent of the vinyl record.
Epics such as Les Misérables and Lincoln – both shot on 35mm – and digital creations such as Life of Pi have all made millions at the box office. While film buffs may talk about the "feel" of film, with all its subtleties, the reality is that pixilated perfection is winning – the whirring of 35mm film projectors silenced by the hum of digital machines.
Although many love a sharp, digital picture with high definition, others prefer something a bit less "real". The split among directors is highlighted in the nominations for Best Picture. Beasts of the Southern Wild, Django Unchained, Les Miserables, Silver Linings Playbook and Lincoln were shot on film. While Argo, Amour, Life of Pi and Zero Dark Thirty were shot on digital. As was The Hobbit nominated in three technical Oscar categories.
David O Russell, director of Silver Linings Playbook, said: "Maybe I'm old-fashioned, maybe I'm superstitious, maybe I'm romantic – I love film and it has a magic quality, it has a warmth. I may use digital cameras in a pinch because they are small and fast but I like film for its humaneness." He is one of a number of directors determined to continue shooting on 35mm. Another is Nolan, who made the Dark Knight trilogy: "I am now constantly asked to justify why I want to shoot a film on film," he said. Nolan likens digital to an "amazing" cookie until you realise "this is some horrible chemical crap that's giving you this bad illusion that fools you at first."
The need to change film reels every 10 minutes or so has created a tradition of endless breaks where stars spend almost as much time in their trailer as they do on set. But there's no need to stop with digital – and some pampered A-listers have had a rude awakening.
The director David Fincher reveals how Robert Downey Jr staged a bizarre protest during the filming of Zodiac. "He said, 'I can't work like this, I never get to go to my trailer, I never can get my shit together, I'm on my feet 14 hours a day, I'm shooting all the time. He actually left jars of urine on the set, just like over in the corner and stuff. He would go off and he would pee and then he would bring it back, and it seemed like a form of protest."
While film stars might resent having to work harder, James Cameron is excited by the "field of possibilities" offered by digital. George Lucas dismisses celluloid as "a 19th-century invention", while David Lynch is "done" with film and Lana Wachowski describes digital cameras as "the new aesthetic". They are among a host of Hollywood names featuring in a documentary, Side by Side, by Keanu Reeves, which recently opened in British cinemas.
The Oscar-winning cinematographer Wally Pfister said: "It's really sad to see cameras recording imagery in an inferior way, starting to take over film." While declaring "I am not going to trade my oil paints for a set of crayons," he concedes: "I will be one of the last guys shooting film and Chris Nolan will be one of the last directors shooting film, but I am certain we'll be using digital technology within the next 10 years."
Access unlimited streaming of movies and TV shows with Amazon Prime Video Sign up now for a 30-day free trial
Sign up
And Tom Rothman, former head of 20th Century Fox, commented: "Is it the end of film? Yeah, I guess it is." Film has a different look to digital, argues Bafta-winning cinematographer John Mathieson. "The colour sophistication is simply not there." He added: "A lot of artists don't like it because it reads every crack, line and pore on their face."
Tarantino, director of Django Unchained, "can't stand" digital. "I hate that stuff. I shoot film." Yet directors seeking to stick with celluloid will struggle, warns David Hancock, head of film and cinema at the analysts IHS Screen Digest. "As a film production format, 35mm is pretty close to dying out. You may have a problem trying to find it in a year or so."
Join our new commenting forum
Join thought-provoking conversations, follow other Independent readers and see their replies