First picture from NWA movie Straight Outta Compton released
Cast from biopic revealed for first time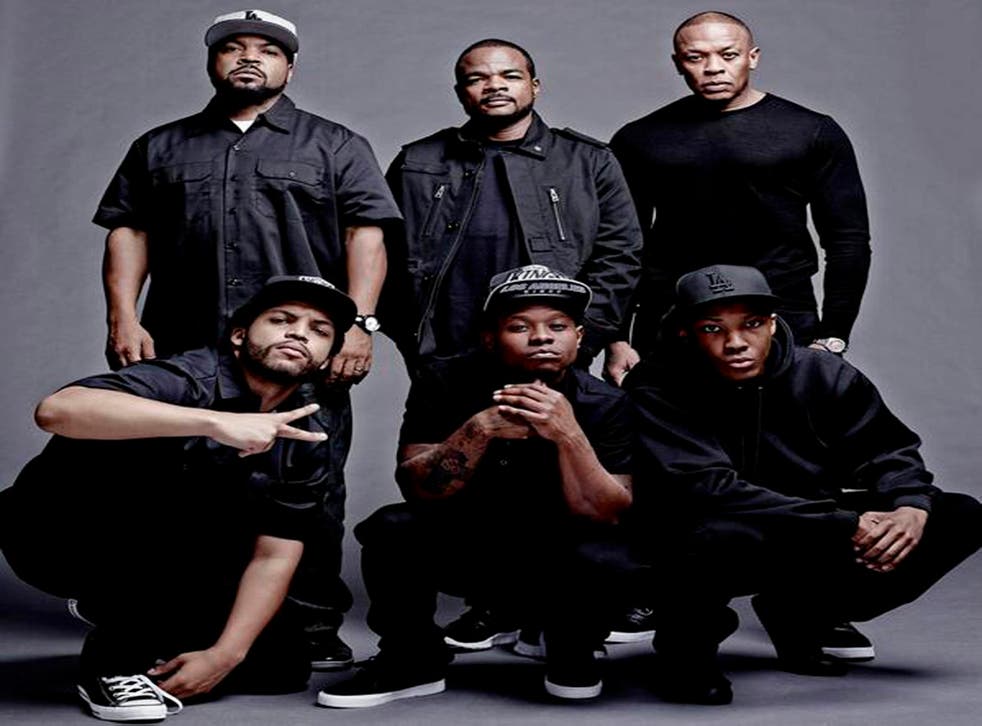 The first picture from the forthcoming NWA biopic Straight Outta Compton has been released, revealing the cast that will play the legendary rappers.
Dr Dre and Ice Cube will produce the film, with Non-Stop actor Corey Hawkins and O'Shea Jackson Jr in line to play the gangsta rappers respectively.
Jason Mitchell, who appeared in last year's crime thriller Broken City, will play the late Eazy-E.
Jackson Jr will play his own father Ice Cube, real-name O'Shea Jackson.
Ice Cube and Dr Dre tweeted the image, revealing the movie would be released on 14 August 2015, pitting it against a strong summer for blockbusters including Fast and Furious 7 and Jurassic World.
Directed by The Italian Job's F Gary Gray, the biopic will trace the rise of the gangsta rap crew from growing up on the rough streets of Compton, Los Angeles, to forging a successful music career.
NWA are credited with redefining gangsta rap and west coast hip hop in the Eighties, with some critics calling them the most important group in the history of rap music.
Active from 1986 to 1991, the rap group were considered controversial due to their explicit lyrics that appeared to disrespect women and glorify drugs and crime.
The film is named after their debut album, which was released in 1988.
Join our new commenting forum
Join thought-provoking conversations, follow other Independent readers and see their replies