Fury as actress tells film festival 'I would have joined the IRA'
Fury as actress tells film festival 'I would have joined the IRA'

Show all 6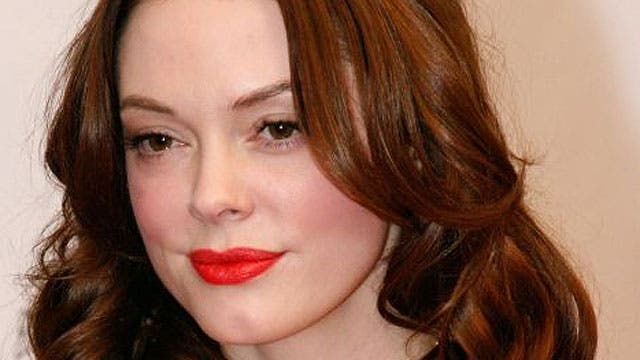 The Hollywood actress Rose McGowan has been heavily criticised after expressing sympathy with the IRA ahead of the release of her new film.
The Italian-born star, who is most famous for her role as Paige Matthews in the series Charmed, said she would have joined the IRA if she lived in Belfast during the Troubles. McGowan, 35, stars in Fifty Dead Men Walking, a biopic based on the autobiography of the former IRA informer Martin McGartland.
"My heart just broke for the cause," she told a news conference before the film's world premiere at the Toronto Film Festival. "I imagine, had I grown up in Belfast, I would 100 per cent have been in the IRA," she said. "Violence is not to be played out daily and provide an answer to problems, but I understand it."
McGowan's comments have met with angry ripostes – not least from Mr McGartland himself. He still lives in hiding because of the threat to his life from militant sympathisers. "It's easy to say this sort of thing when you live in LA," Mr McGartland told The First Post website. "Rose McGowan's comments were insulting to victims of IRA terrorism and she should apologise.
"She must have taken leave of her senses. Can't she see that such remarks are incredibly insensitive to the families of victims of the IRA? She clearly doesn't know anything about Northern Ireland."
Billy Armstrong, an Ulster Unionist assembly member, said the comments were "foolish and offensive". He added: "As an IRA member, would Miss McGowan have been happy to participate in the abduction, torture and murder of Jean McConville, a widow and mother of 10?"
The film, which also stars Jim Sturgess as McGartland and Sir Ben Kingsley as his British handler, is not the first to arouse controversy over the activities of the IRA. The actor Mickey Rourke, who sports an IRA tattoo, received approbation for allegedly claiming he donated part of his fee for the 1989 film Francesco to the terrorist group, though the charge was never proved.
The controversial comments from McGowan, who had leading roles in Scream (1996), Jawbreaker (1999) and Grindhouse, last year's two-part feature by Quentin Tarantino and Robert Rodriguez, come in the wake of a settlement between Mr McGartland and the film's producers over its content.
Chronicling his four years in the IRA from 1987 to 1991, Mr McGartland has protested that the "film is not a true account of my story as it puts me at the scene of torture and murders". He added: "I insisted on a new voiceover and a disclaimer at the beginning saying the film was inspired by my book, rather than being a true story."
Access unlimited streaming of movies and TV shows with Amazon Prime Video Sign up now for a 30-day free trial
Sign up
Mr McGartland has now dropped a threat of legal action following a settlement which includes a payment thought to be about £20,000.
Mr McGartland was kidnapped after his cover was blown in 1991. He escaped by jumping out of a window and was later resettled with a secret identity in Whitley Bay, near Newcastle upon Tyne. His new name emerged after he was prosecuted for a driving offence, and in 1999 he was badly wounded in a gun attack blamed on the IRA. Since then, MI5 has moved him to a new location.
Join our new commenting forum
Join thought-provoking conversations, follow other Independent readers and see their replies