Golden Globes 2016: looks like Leonardo DiCaprio could finally win that Best Actor Oscar
The actor won Best Actor, Drama for The Revenant at the Golden Globes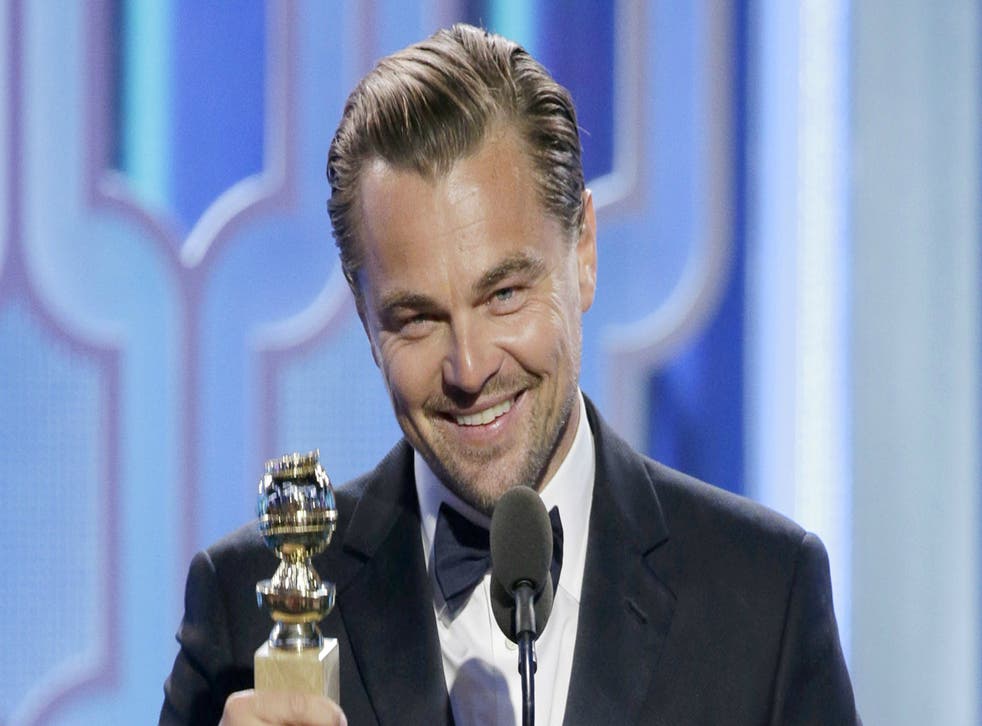 Leonardo DiCaprio has landed the Best Actor Award, Drama for The Revenant at the 2016 Golden Globes. 

DiCaprio beat out fellow nominees Bryan Cranston (Trumbo), Michael Fassbender (Steve Jobs) Eddie Redmayne (The Danish Girl) and Will Smith (Concussion).

His acceptance speech was quick to praise Alejandro González Iñárritu, who had already won Best Director, for his commitment and vision throughout a notoriously difficult shoot, "Your leadership, your vision, your acute attention to making every day so visceral and real for us, I've never had an experience like this in my life."
Golden Globes - Leonardo Di Caprio receives standing ovation

His affection spread also to co-star Tom Hardy, who he jokingly called "beast", though a man "who I know in real life would never bury me alive and leave me out in the cold to die like that."

DiCaprio's eloquently delivered speech ended, even though the music had swelled, with an impassioned tribute; "I want to share this award with all the first nations people represented in this film, and all the indigenous communities around the world. It is time that we recognize your history, and that we protect your indigenous lands form corporate interest and people that are out there to exploit them. It is time that we heard your voice and protected this planet for future generations."
Leonardo DiCaprio's career in pictures

Show all 26
With The Revenant coming out on top of this year's awards, it's an incredibly strong sign DiCaprio's about to sail through to that dearly coveted Academy Award. Alongside DiCaprio and Iñárritu, it snapped up Best Film, Drama; its closest competitor The Martian only winning both Best Film, Comedy or Musical and Best Actor, Comedy or Musical for Matt Damon.

Previously held to be a frontrunner in the awards, Carol disappointingly came away without a single trophy. It's chances with the Academy aren't looking so hot right now, clearing the way for The Revenant to win big and land DiCaprio with Best Actor. 

The Golden Globes' split between drama and comedy does always muddy the waters a little bit, so it'll be interesting to see whether The Martian manages to steal anything from underneath The Revenant's gaze at the BAFTAs on 14 February. 
Join our new commenting forum
Join thought-provoking conversations, follow other Independent readers and see their replies