Golden Globes 2016: Quentin Tarantino called out by Jamie Foxx for use of "ghetto" in acceptance speech
The Django Unchained actor mocked his former director's use of the word in an acceptance speech for Ennio Morricone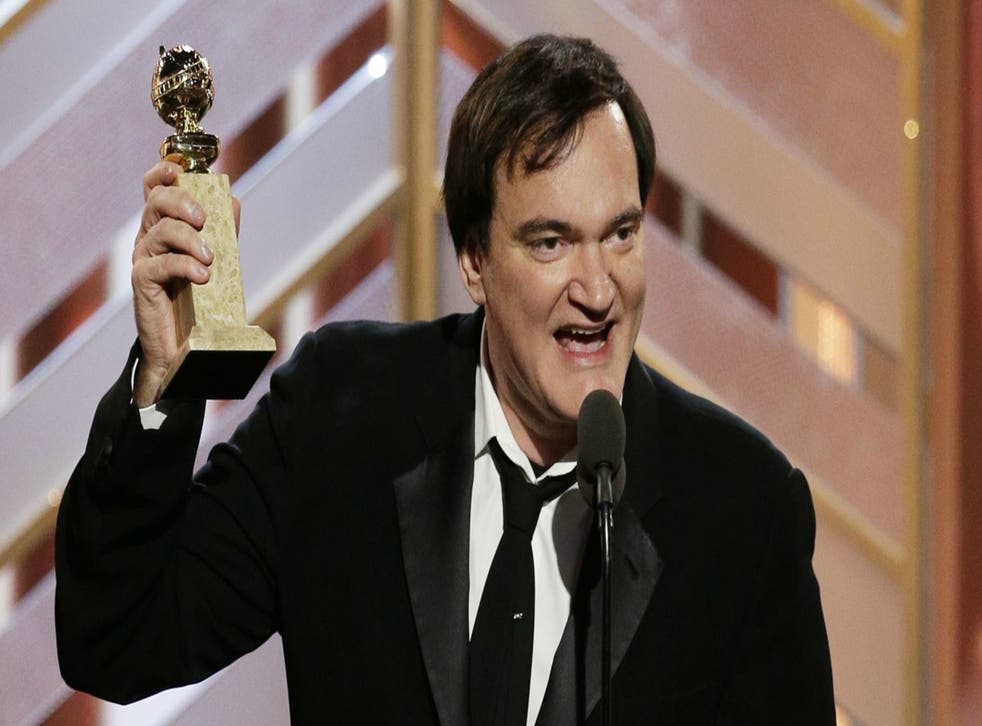 It's almost as if every time Tarantino opens his mouth, a controversy falls out of it.

So, there was unsurprisingly a level of horror which arose in the room of the 2016 Golden Globes when Tarantino rushed up to the stage to accept the award for Ennio Morricone, who won for his soundtrack to Tarantino's western The Hateful Eight.
And, boy, did Tarantino not disappoint (in the creating of an awful cloud of awkwardness stakes). While espousing his love for Morricone's long and fruitful career as a soundtrack composer he said, "But when I say favorite composer. I don't mean movie composer, that's ghetto. I'm talking about Mozart. I'm talking about Beethoven. I'm talking about Schubert."

The camera quickly cut to the deeply unimpressed expression of Regina King, with presenter Jamie Foxx returning to the stage clearly shocked at his former director's usage of the word; he repeated Tarantino's intonation into the mic questioning, "Ghetto?"
 

Are we really that surprised any of this went down, though?
Join our new commenting forum
Join thought-provoking conversations, follow other Independent readers and see their replies