Halloween 2014: Best horror films to watch on TV from Scary Movie 4 to Paranormal Activity
We round up the best Halloween-themed films to watch this week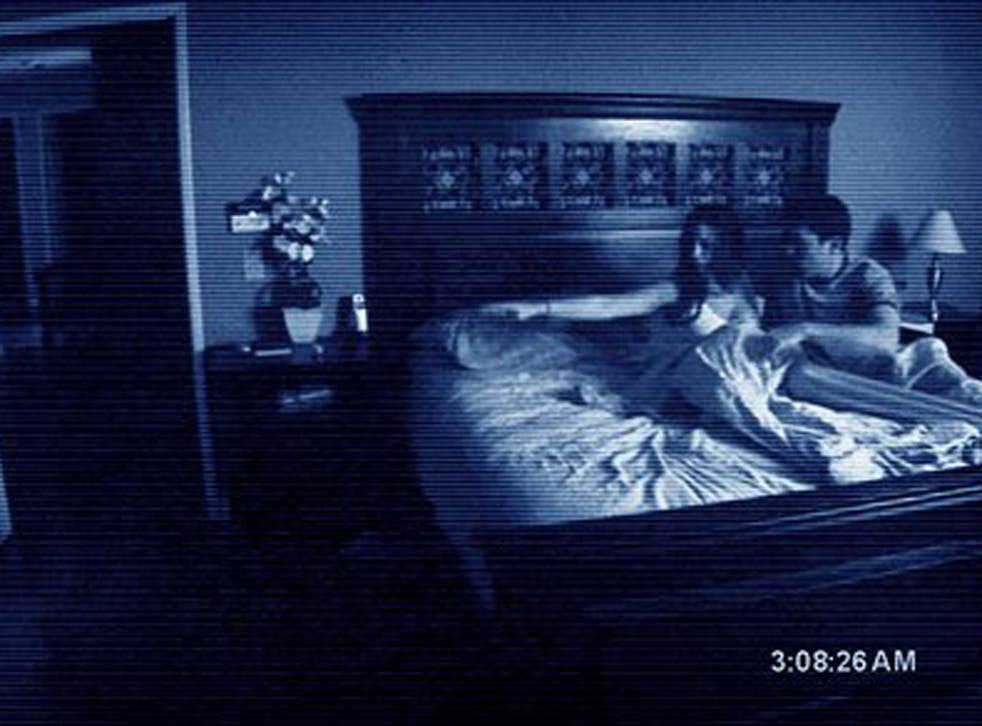 Everyone loves to be scared, right? At least as long as it's from the comfort of your own home.
In the next few days leading up to Halloween, curl up on the sofa or under a duvet and try to stifle your screams as a host of terrifying films hit the small screen.
From classic horror flicks such as Poltergeist and Amityville II: The Possession, to supernatural thrillers including Paranormal Activity, to spoof film Scary Movie 4, there's plenty on offer to give you goosebumps.
Pull your curtains and lock your doors and, if you're afraid of the dark, don't watch these spooky movies if you're all alone on 31 October.
Prepare to be scared...
1. Amityville II: The Possession (1982)
Monday 27 October, Channel 5, 10.55pm
This prequel to The Amityville Horror is loosely based on the DeFeo murders. The Montelli family move into a house haunted by the horrors of the past. Rocky star Burt Young plays father Anthony.
2. The Curse of Frankenstein (1957)
Monday 27 October, BBC4, 10pm
Hammer horror based on Mary Shelley's Gothic novel. Christopher Lee stars as The Creature.
3. The Mothman Prophecies (2002)
Tuesday 28 October, BBC1, 11.55am
Psychological thriller starring Richard Gere as a journalist who finds himself in a small town in West Virginia, which is haunted by supernatural beings.
4. Scary Movie 4 (2006)
Wednesday 29 October, BBC1, 12.05am
The fourth instalment in the horror spoof franchise stars Anna Faris (pictured). Saw, The Grudge, The War of the Worlds and The Village are among the terrifying movies to be parodied.
5. The Final Destination (2009)
Thursday 30 October, Film4, 11.05pm
The fourth film in the series about a vengeful Death. After a young man's premonition saves the lives of his friends at a car race, a thwarted Grim Reaper sets out to claim his dues.
6. Witchfinder General (1968)
Friday 31 October, BBC2, 12.05am
Vincent Price plays the evil and infamous witch hunter Matthew Hopkins in this Civil War-time horror.
7. The Devil's Backbone (2001)
Friday 31 October, BBC2, 1.30am


Guillermo del Toro's Spanish-language film is set during the final year of the Spanish Civil War. An orphan arrives at a boys' home, where he begins having strange visions.
8. Paranormal Activity (2007)
Friday 31 October, ITV, 11.10pm
The original supernatural horror movie, made all the more-terrifying via the use of camcorders and security cameras.
9. Poltergeist (1982)
Friday 31 October, Channel 5, 11.55pm
With a screenplay co-written by Steven Spielberg, this film sees a family terrorised by a demonic presence in their own home.
10. Van Helsing (2004)
Friday 31 October, Film4, 9pm
Hugh Jackman (pictured) and Kate Beckinsale star in this take on the Count Dracula story.
Join our new commenting forum
Join thought-provoking conversations, follow other Independent readers and see their replies