The Hateful Eight 70mm version will be Quentin Tarantino's longest film to date
The digital release will be 6 minutes shorter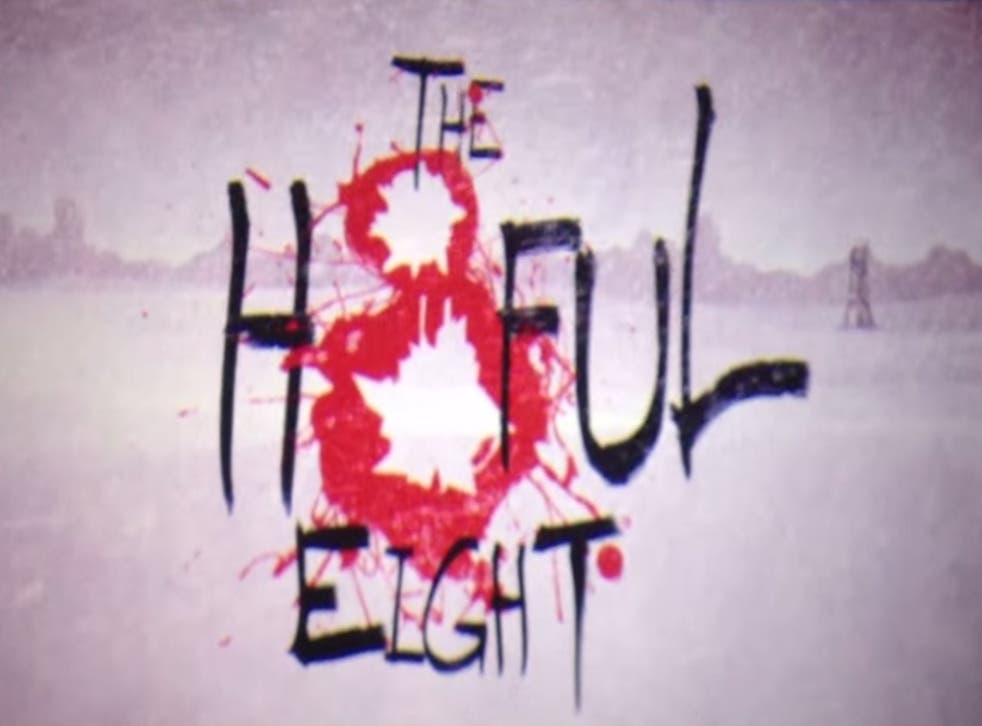 Quentin Tarantino's The Hateful Eight has traveled down a long, rocky road to the cinema. Back in 2014 the entire screenplay was leaked by Gawker, leading to the director saying the movie was over.
However, by Christmas, extensive re-writes were done and it was back on track. Ever since, Tarantino's been working hard on the movie and has ended up producing two different versions: a standard, digital version for the majority of cinemas and a 70mm 'roadshow' release.
Variety reports that both have been adjusted for their respective experiences, the limited roadshow version being six minutes longer, clocking in at 3 hours 2 minutes in length making it his longest feature film to date (not including Grindhouse which is actually two films: one by Robert Rodrigues, the other by Tarantino).
The Hateful Eight - Trailer
Both versions will feature classic overture and intermission periods so you can stretch your legs and buy ice-cream, lasting around 12 minutes. This time is not included in the films running time.
The Django Unchained director clarified that he did not want to treat the multiplex version as a "left-handed version" so tweaked certain scenes to fit that setting. He went on add that it will be a "little less precious about itself" compared to the 70mm version which will only be shown in 100 cinemas.
"I'm hoping that Hateful Eight does well enough that that becomes, for the filmmakers who care, the new premier way to launch their movie in an exclusive way," he added.
Previosuly, Tarantino's longest film was Pulp Fiction, with a run time of 2 hours 58 minutes. Django Unchained runs just under that at 2h 45m, followed by Jackie Brown at 2h 34m. His debut, Reservoir Dogs, stands at just 1h 39m.
The Hateful Eight will be released in the UK 8 January, while a limited 70mm version will be released in the US 25 December.
Join our new commenting forum
Join thought-provoking conversations, follow other Independent readers and see their replies