Horse 'killed by flying iceberg' on the Fast & Furious 8 set
The horse wasn't involved in the production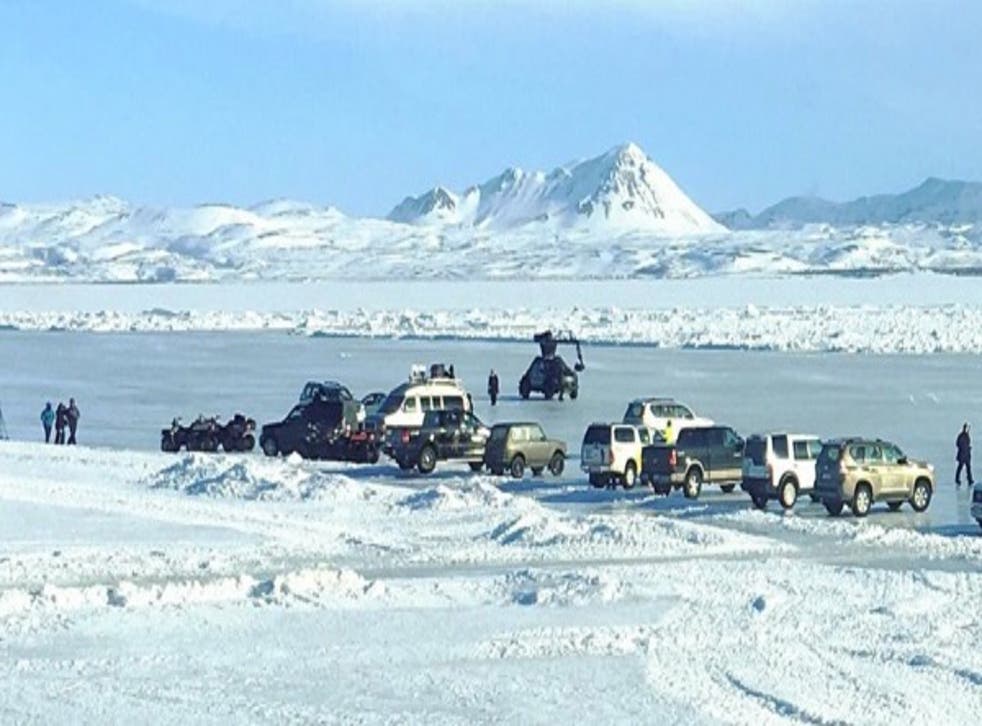 A horse named Jupiter has died near the set of Fast & Furious 8 after a fake iceberg being used for filming was blown by gale force winds into its paddock.
The horse 'went down like the Titanic', TMZ tastelessly reported, the set prop having apparently struck the horse and broken its leg, leading to it having to be euthanised.
Another horse was injured but is expected to recover. Neither were involved in filming, which has been taking place on the frozen Lake Mývatn in Iceland this week.
This is far from the first time a horse has been fatally injured by Hollywood. 27 animals reportedly died during filming of The Hobbit, while HBO was forced to axe Dustin Hoffman horse-racing drama Luck in 2012 after several horses died on set.

Join our new commenting forum
Join thought-provoking conversations, follow other Independent readers and see their replies