Interstellar: In space no one can hear you speak, if Christopher Nolan gets his way
Director has responded to the criticism by saying the sound was exactly how he wanted it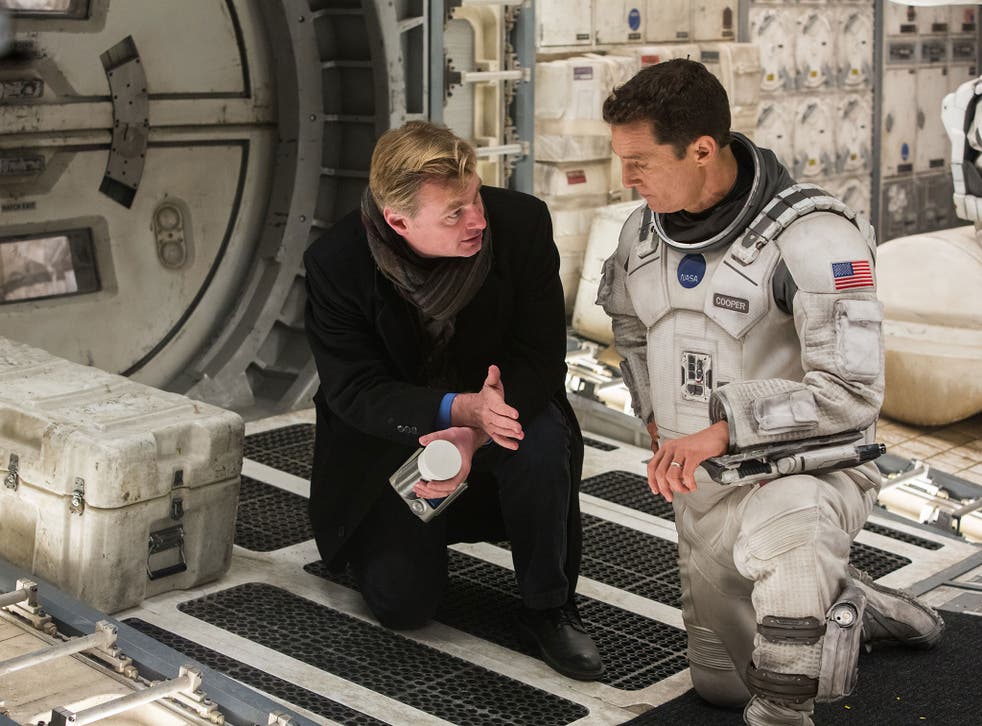 For cinemagoers leaving the blockbuster film Interstellar wondering if they needed their ears syringed, director Christopher Nolan can save the expense.
The British director has revealed he made some of the film's dialogue inaudible on purpose as a "carefully considered creative decision".
Cinemas have reported viewer complaints because some of the exchanges between characters in the 169-minute movie were difficult to hear over the sound effects and music.
Nolan has now responded to the criticism by saying the sound was exactly how he wanted it after six month's work, and at certain points he wanted to use dialogue "as a sound effect". This involved making it quieter than other noises "to emphasise how loud the surrounding noise is".
Interstellar film stills

Show all 18
The move was down to making the characters' experiences as realistic as possible, he said, from the sound of the spacecraft's cockpit creaking to the noise of Matthew McConaughey's character driving through a cornfield at top speed. "I've always loved films that approach sound in an impressionistic way and that is an unusual approach for a mainstream blockbuster, but I feel it's the right approach for this experimental film," he told The Hollywood Reporter.
The director said he even goes to cinemas where his films are playing to hear how the sound mix is presented. "The theatres I have been at have been doing a terrific job in terms of presenting the film in the way I intended." He hoped that while an unorthodox sound mix may catch the audience off guard, "hopefully people can appreciate the experience for what it's intended to be".
Complaints from customers in one US cinema prompted it to pin up a sign saying: "Please note that all of our sound equipment is functioning properly. Christopher Nolan mixed the soundtrack with an emphasis on the music. This is how it is intended to sound."
One review said the soundtrack "thunders all over the dialogue" while Russ Fischer, managing editor of Slash Film in Los Angeles, said: "Can someone get Christopher Nolan to an ear doctor?"
Another viewer, Mario Cavalli called the sound mix "bloody awful. Missed half the dialogue," on Twitter while a third called the sound mix decisions "baffling".
Join our new commenting forum
Join thought-provoking conversations, follow other Independent readers and see their replies