Jameson Empire Film Awards: Martin Freeman wins best actor for performance in The Hobbit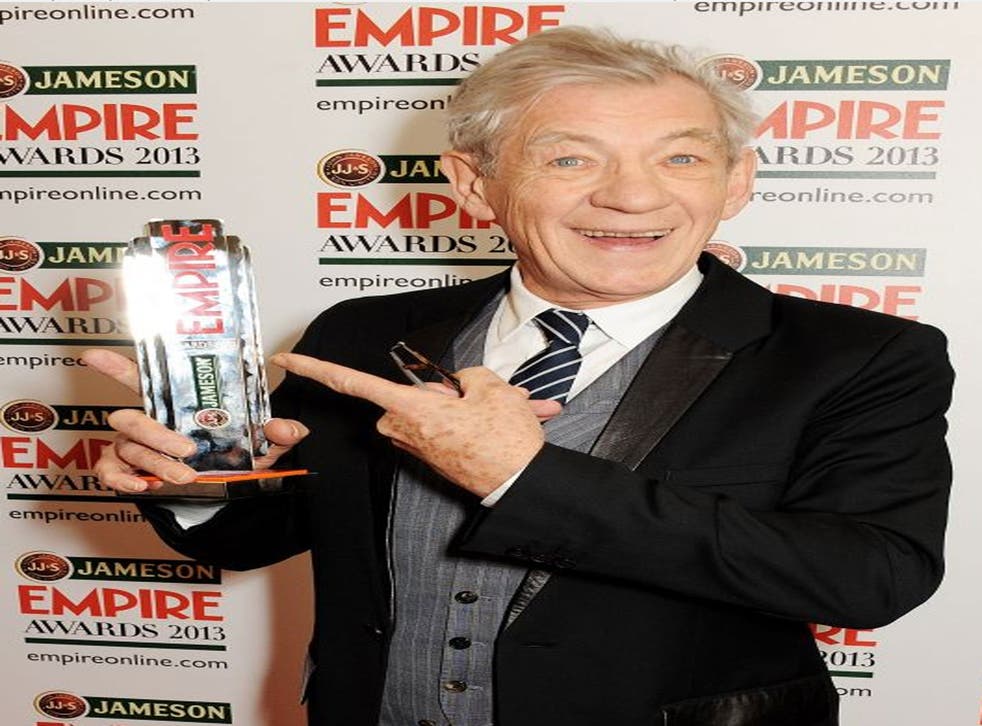 Martin Freeman was the epitome of modesty as he overcame star competition to win best actor at the Jameson Empire Film Awards tonight.
"It's possible that my performance was not the best if the year," he said of his performance in The Hobbit. "but I'll take it."
Similar modesty came when Dame Helen Mirren was named an Empire "legend". "I feel more of a leg-over than a legend," she quipped. "I have been more in my career."
Jennifer Lawrence won best actress and Sam Mendes was named both best director and the "inspiration" awards, held in the Grosvenor House Hotel.
Johnny Vegas picked up the gong for the comedy, Ted, on behalf of Seth Macfarlane, making several untrue (and unprintable) Statements about Macfarlane and his sexual habits.
The Jameson Empire Awards 2013 Winners in full:
Best Male Newcomer presented by Entertainment Tonight: Tom Holland for The Impossible
Best Female Newcomer: Samantha Barks for Les Miserables
Best Comedy presented by Magic 105.4: Ted
Best Science-Fiction/Fantasy: The Hobbit: An Unexpected Journey
Best Thriller presented by Vue Entertainment: Headhunters
Best Horror presented by Cafe de Paris: The Woman In Black
The Art Of 3D presented by RealD: Dredd 3D
Best British Film presented by Tresor Paris: Sightseers
Best Director presented by Monitor Audio: Sam Mendes for Skyfall
Jameson Best Actor: Martin Freeman for The Hobbit: An Unexpected Journey
Best Actress presented by Citroen: Jennifer Lawrence for The Hunger Games
Best Film presented by Sky Movies: Skyfall
Empire Inspiration Award presented by Jameson Irish Whiskey: Sam Mendes
Empire Legend: Helen Mirren
Empire Hero: Daniel Radcliffe
Empire Outstanding Contribution: Danny Boyle
Join our new commenting forum
Join thought-provoking conversations, follow other Independent readers and see their replies