Fifty Shades of Grey movie: Jamie Dornan says film is 'not anti-feminist or misogynistic'
The actor said many people underestimated how many men across the world enjoyed taking part in submissive sexual acts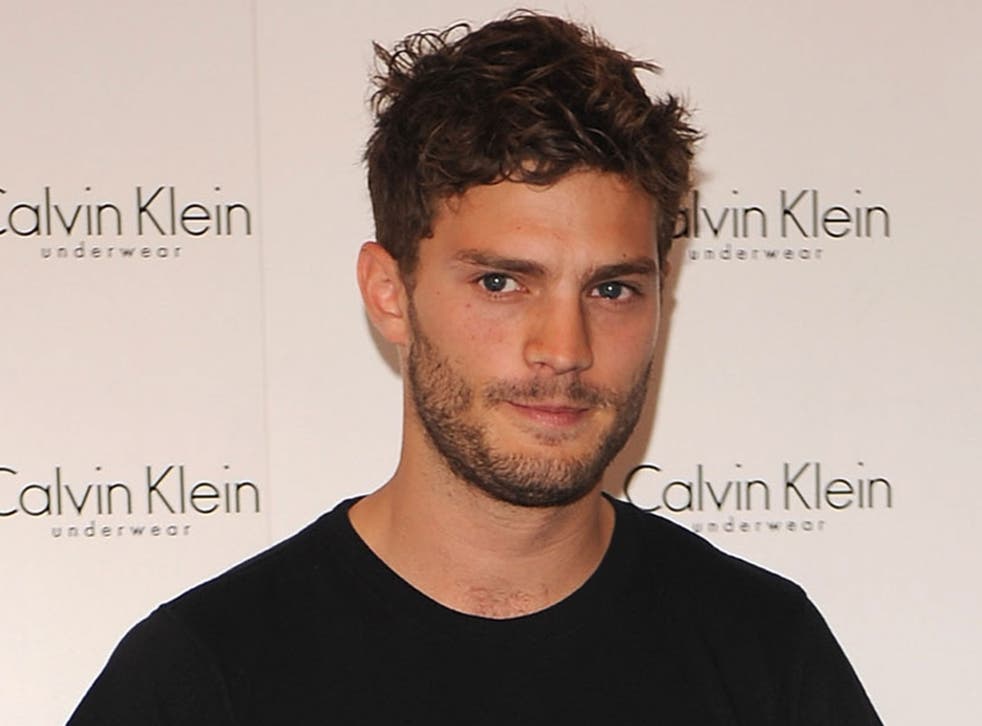 Jamie Dornan has defended claims that Fifty Shades of Grey is anti-feminist.
The actor, who plays Christian Grey in the forthcoming movie, called out critics who have said BDSM is misogynistic, saying that many men also enjoy taking part in submissive sexual acts.
"I can understand why people say tying a woman up and spanking her is misogynistic. But actually, more men are submissive than women. Very powerful men," he said.
The 32-year-old said that the romantic relationship between Christian Grey and Anastasia Steele was more important in the film than their use of leather whips and handcuffs.
"The love story is more important than the BDSM aspect. I mean, we are going to tell a love story, you know, it can't just be what happens in the Red Room, that's not a film. There's so much more going on than that," he told Elle magazine.
Fifty Shades of Grey film stills

Show all 24
The actor added that he did not realise how large the world of BDSM was before he began researching his part in the film.
"It's a far bigger scene than I imagined: in pretty much any city in the world that you could name, people want to get spanked with a paddle with studs on it," he said.
The film and the best-selling EL James trilogy that the movie is based on have been criticised by some commentators for promoting a negative image of submissive women.
Moral watchdogs in the US issued statements calling on people to take action against the "sexually violent" film after the first trailer was released in July.
Morality in the Media said the film helped to promote a "rape and sexual violence culture that is now permeating our society".
Access unlimited streaming of movies and TV shows with Amazon Prime Video Sign up now for a 30-day free trial
Sign up
It added that the erotic trilogy "promotes torture as sexually gratifying and normalizes domestic violence, particularly violence against women".
However, it is thought that the Fifty Shades of Grey film will be tamer than the original book judging by the first trailer.
Directed by artist-turned-director Sam Taylor-Johnson, the movie stars Dakota Johnson alongside Dornan and will be released in time for Valentine's Day 2015.
The full interview will appear in the February issue of ELLE UK, on sale 2 January. Also available as a digital edition.
Join our new commenting forum
Join thought-provoking conversations, follow other Independent readers and see their replies