Jar Jar Binks is going to be killed off unceremoniously in Star Wars: The Force Awakens
JJ Abrams wants to show his bones dumped unceremoniously in the desert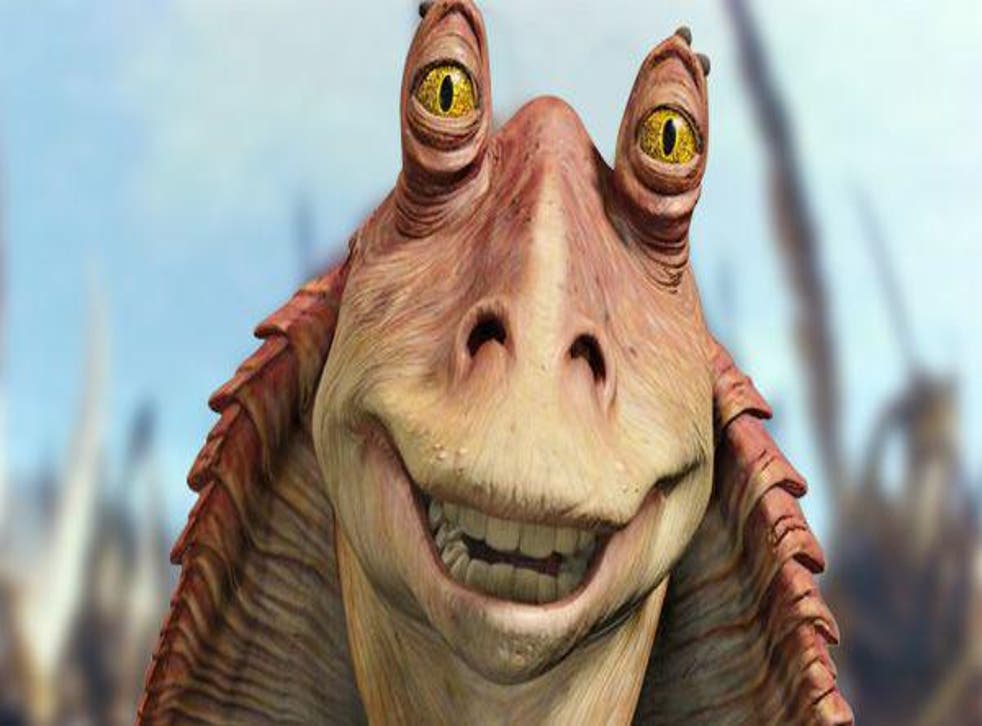 Purely as a gift to Star Wars fans who were so irked by the Gungan character in the prequels, JJ Abrams has suggested that he will kill off Jar Jar Binks in the Force Awakens sequel.
Talking to Vanity Fair in an edit bay, he said: "I have a thought about putting Jar Jar Binks's bones in the desert there. I'm serious! Only three people will notice, but they'll love it."
A good deal more than three people will now be expecting Jar Jar's death, a character so maligned because of its racist undertones and the suggestion that it was included purely for merchandising opportunities.
A previous deleted scene from Star Wars Episode 1: The Phantom Menace appeared to show the Gungan see a watery death, but it was later revealed that whoever uploaded it cut out the moment Jar Jar was pulled from the water.
Join our new commenting forum
Join thought-provoking conversations, follow other Independent readers and see their replies