Jennifer Lawrence to earn up to twice as much as Chris Pratt with next film Passengers
The actors are arguably the two hottest properties in Hollywood right now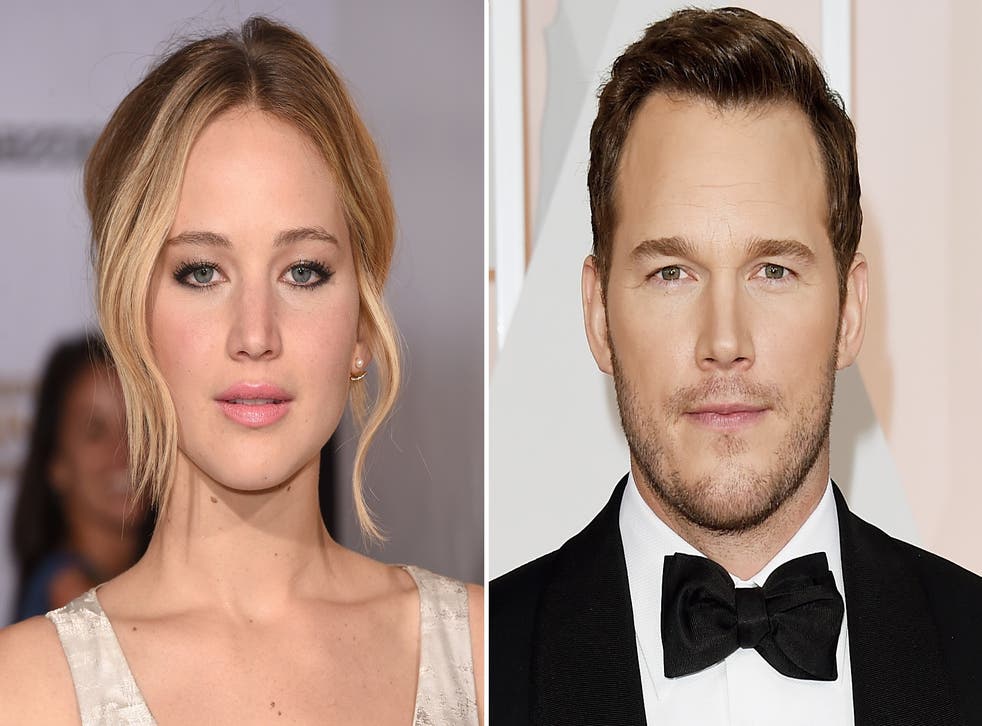 It seems Hollywood might finally be listening. Following a number of high profile actresses speaking out about the gender pay gap in the film industry and a mini-scandal over Jennifer Lawrence being paid less than her male co-stars in American Hustle, Lawrence is set to actually earn considerably more than fellow lead Chris Pratt in her next movie, Passengers.
According to The Hollywood Reporter, Pratt will make $10 - $12 million from the film, while Lawrence will get a fee of $20 million.
This wouldn't be surprising if Lawrence was starring opposite a relative unknown, but this is Chris Pratt we're talking about, 'basically the Jennifer Lawrence of men' as Vulture put it.
Yes, 'equality' and 'earning twice as much' might seem antithetical, but it's logical for Lawrence to be earning more, having an Oscar and two Golden Globes under her belt.
Passengers, a script that has been kicking around for a while, will be a romantic sci-fi drama (you heard right), with Pratt playing a passenger on a colony ship who is accidentally awoken from cryogenic sleep midway through a decades-long intersteller journey. Not wanting to spend his years rocketing through space alone, he decides to wake another passenger, who will be played by Lawrence.
Gender inequality in Hollywood is a hot topic at the minute, and was recently perfectly lampooned by Tina Fey, Patricia Arquette and Julia Louis-Dreyfus in a sketch in which they celebrate the latter's 'last f*ckable day'.
Jennifer Lawrence on screen

Show all 7
Join our new commenting forum
Join thought-provoking conversations, follow other Independent readers and see their replies