JK Rowling finally reveals why the Dursleys hated Harry Potter so much
Vernon Dursley's feelings towards his nephew stem from offence caused by his father James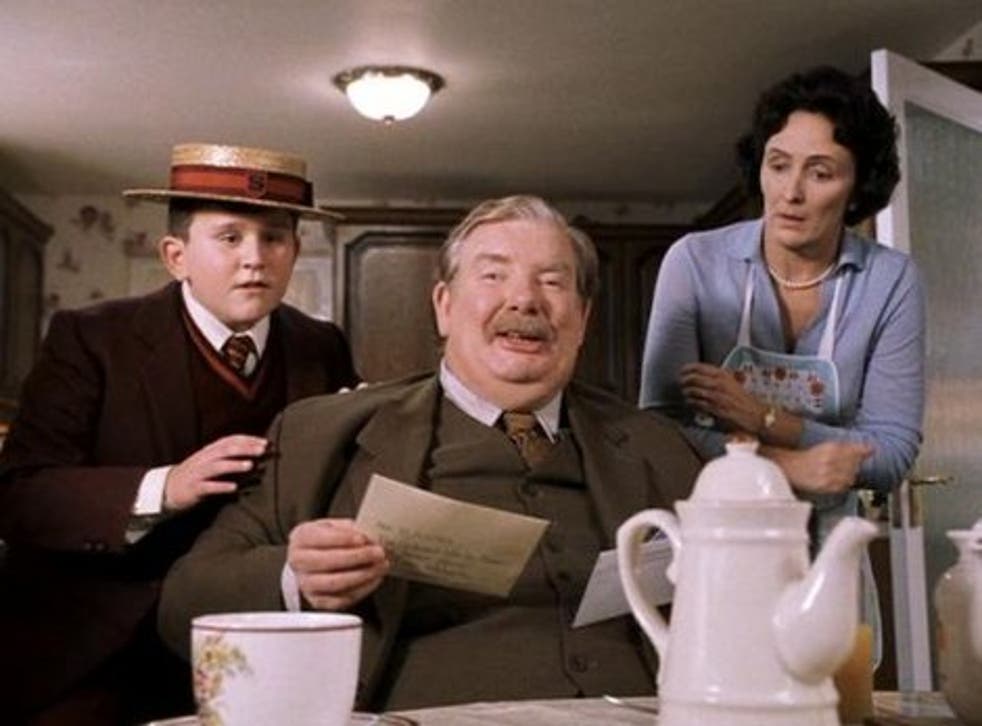 JK Rowling has finally shed light on exactly why Harry Potter's uptight Privet Drive-dwelling aunt and uncle disliked him enough to leave him languishing in the cupboard under the stairs.
Quite why Uncle Vernon and Aunt Petunia Dursley had such a problem with the loveable orphaned wizard is hinted at (they hate magic, she resented her sister's witchcraft etc) in the books, but has never been explicitly addressed until now.
Writing on her Harry Potter fan website Pottermore, Rowling has revealed the backstory behind the family's rift.
When they were in their final year at Hogwarts Petunia, who is Harry's mother sister, invited Lily and her boyfriend, James Potter, to meet her fiancé Vernon Dursley.
"James was amused by Vernon, and made the mistake of showing it," Rowling writes. "Vernon tried to patronise James, asking what car he drove. James described his racing broom."
"Vernon supposed out loud that wizards had to live on unemployment benefit. James explained about Gringotts, and the fortune his parents had saved there, in solid gold," she continued.
"Vernon could not tell whether he was being made fun of or not, and grew angry. The evening ended with Vernon and Petunia storming out of the restaurant, while Lily burst into tears and James (a little ashamed of himself) promised to make things up with Vernon at the earliest opportunity."
Harry Potter films

Show all 47
Toward the end of the Potter books the motivation behind the stiff, unloving Petunia's attitude toward Harry is hinted at by Rowling and in the Pottermore post she reveals she toyed with introducing a softer side to the character.
However, rather than creating a more sympathetic Petunia, and explaining more about how jealousy of her sister Lily prompted her dislike of anything out of the ordinary, Rowling decided to keep the unkind character as she was at the end of book seven.
Late last year Rowling completed the script for the first of a Warner Brothers Harry Potter spinoff film based on the Hogwarts text book Fantastic Beasts and Where to Find Them.
The first of a trilogy of films, set 70 years before Harry was born, starring Eddie Redmayne and Katherine Waterston, will be released on 18 November 2016.
"The laws and customs of the hidden magical society will be familiar to anyone who has read the Harry Potter books or seen the films," the author revealed last September. "But Newt's story will start in New York, seventy years before Harry's gets underway."
The Harry Potter franchise remains the most successful in history, having grossed a massive $7.7 billion in worldwide box office earnings.
Join our new commenting forum
Join thought-provoking conversations, follow other Independent readers and see their replies