Judd Apatow slams Golden Globes for awarding The Martian 'Best Comedy'
He was presenting Amy Schumer with the 'MVP Award' at Critics' Choice Awards
Jack Shepherd
Monday 18 January 2016 12:05 Comments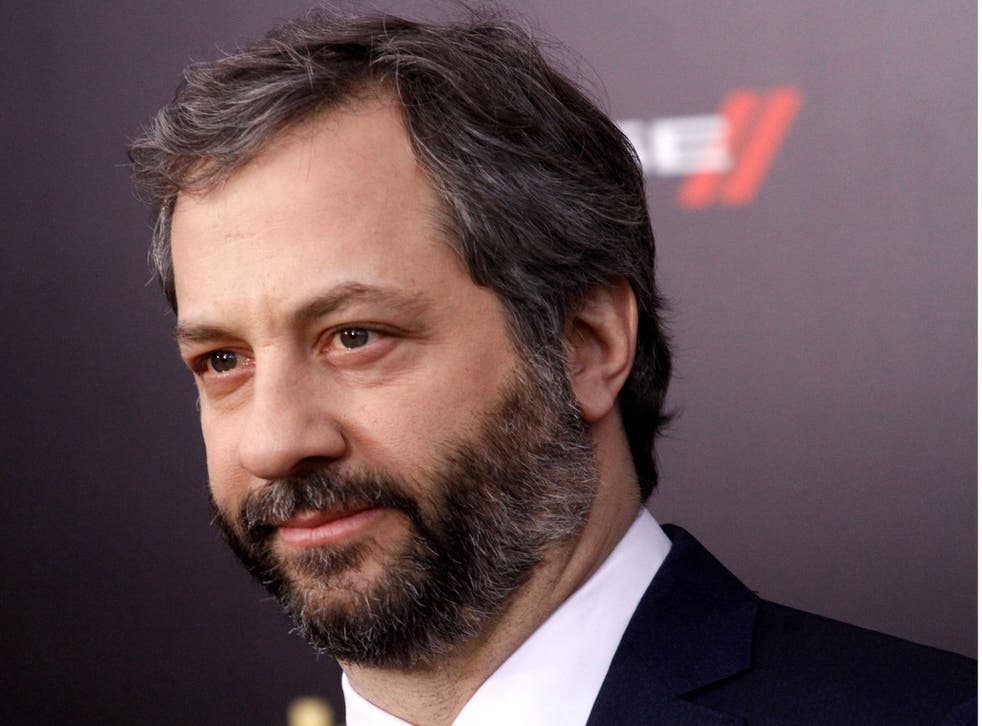 When the Golden Globe nominations were announced late last year, there was one glaring nomination no-one quite understood: The Martian for best comedy or musical.
Ridley Scott's sci-fi drama magically went on to win the award to many filmmakers discontent, including Judd Apatow who had directed Trainwreck which was also up for the award.
At the Critics' Choice Awards, Apatow spoke out about the incident while presenting the 'MVP Award' to Amy Schumer, using his time slot to slam the Golden Globes. Watch below.
Addressing Matt Damon - star of The Martian - Apatow said: "We only get one award, Matt, that's all we get. I'm like a nerd on the schoolyard and you stole my milk money.
"I mean, can we just pick whatever category we want to be in? We have an Asian man in our movie, can I go foreign film now.
"I don't mean to be weird about it, but to all the dramas out there, go f**k yourself. And your period costumes, and your concussion, and your bears, and your sexuality, go f**k yourself!"
He then turned his attention to the awards ceremony currently hosting him: "I'm here to give an award, to the funniest person in the world miss Amy Schumer. The MVP award. They made up an award to get her here. That's how valid these awards are."
After going over all of Schumer's achievements for the year, he had a little dig at JJ Abrams saying: "What did JJ Abrams do this year? So he made a movie that's the biggest grossing movie of all time. That's one movie JJ, OK. You're slacking."
Jacob Trembley also gave a speech after winning an award for his performance in The Room. You can watch that here.
Register for free to continue reading
Registration is a free and easy way to support our truly independent journalism
By registering, you will also enjoy limited access to Premium articles, exclusive newsletters, commenting, and virtual events with our leading journalists
Already have an account? sign in
Join our new commenting forum
Join thought-provoking conversations, follow other Independent readers and see their replies