Julia Roberts asked to have 'dirty' freckles removed for film
The actress was once advised to get rid of her facial markings for a movie role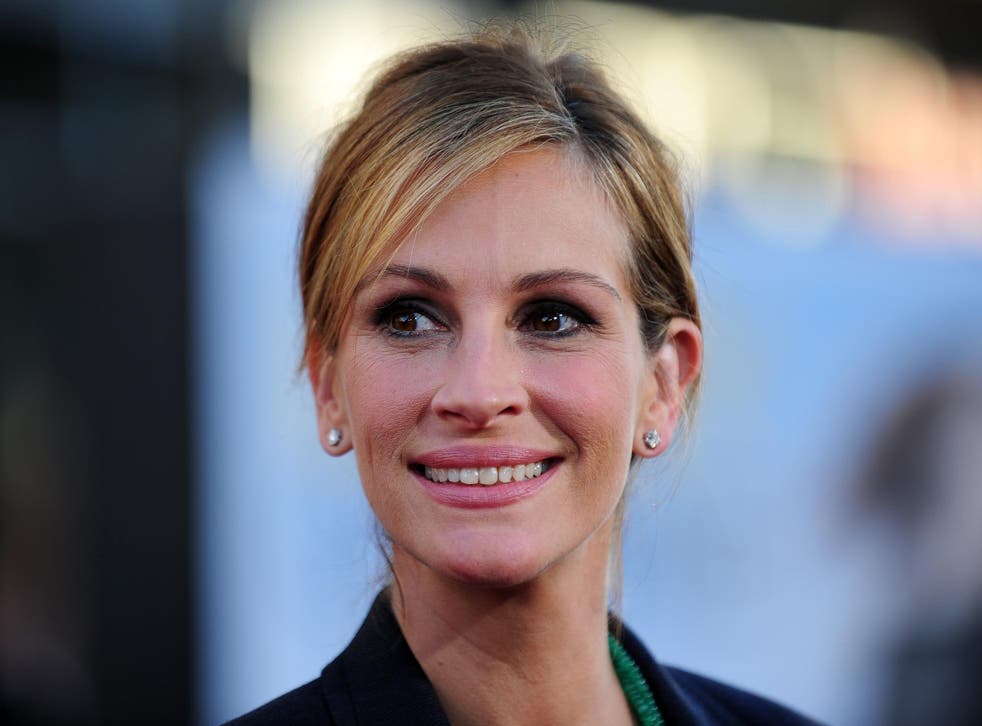 Oscar-winning actress Julia Roberts has revealed she was once asked by a director to have her "dirty" freckles removed.
The 46-year old star was advised to have her natural facial markings "taken off" in what she described as a "cultural obsession" with physical perfection.
"One director wanted me to have two freckles taken off because he said it made my face look dirty," she said.
The actress declined to mention which film she was asked to have her freckles removed for, insisting that ageing is unrelated to acting. She added she was not preoccupied with her appearance.
"I don't spend a lot of time in the mirror," she said. "I'm pretty efficient in terms of looking at myself and, to be honest, I don't think what you're talking about is a business demand – it's a cultural obsession."
"I definitely think some of my older female peer group are deeply beautiful women," she continued. "They have this thing that radiates from them. It's coming from this deep place of understanding who they are and what their purpose is. It creates a light."
The actress recently spoke about her family lifestyle, saying she cooks three meals a day for her three young children and avoids using social media and the web.
"[The internet] is kind of like cotton candy," she told the Los Angeles Times. "It looks so appealing and you just can't resist getting in there and then you end up with sticky fingers and it lasted an instant. There's an anonymity that makes people feel safe to participate in hatefulness."
Roberts is to star alongside Meryl Streep as an unhappy cynical daughter in forthcoming film August: Osage County, due to be released on 24 January 2014.
Join our new commenting forum
Join thought-provoking conversations, follow other Independent readers and see their replies