Julianne Moore vies for Oscars double as lesbian police officer alongside Ellen Page in Freeheld
The actresses play a couple fighting to transfer Moore's character's pension rights when she is diagnosed with terminal cancer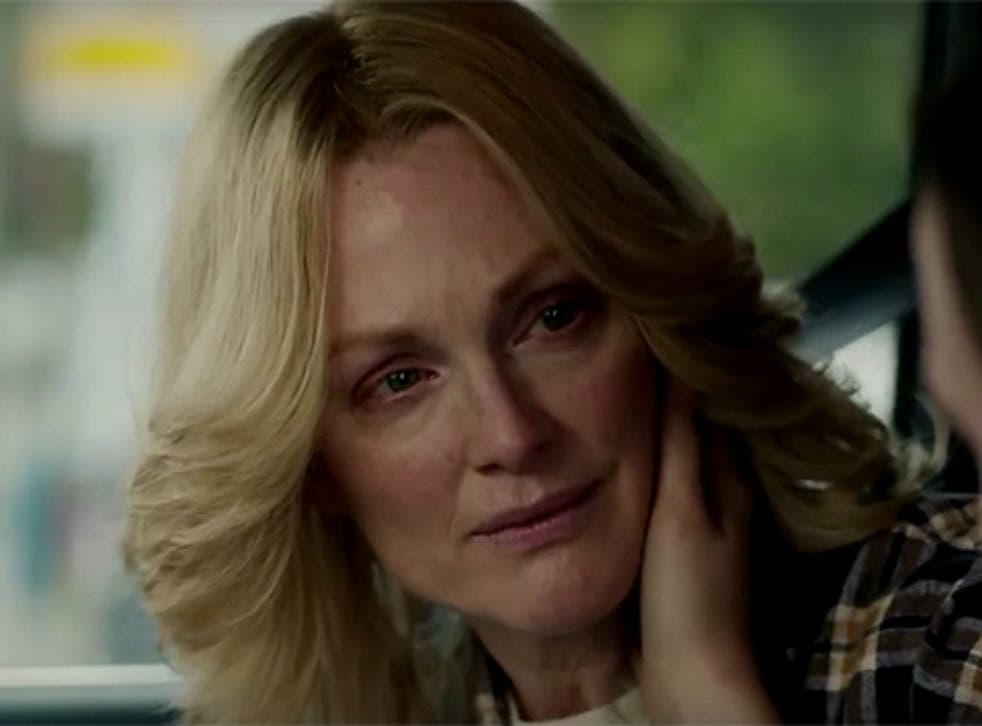 Julianne Moore could repeat her Oscars success following her acclaimed performance as an academic with early onset Alzheimers in Still Alice last year.
For her latest outing, the actress stars alongside Ellen Page in Freeheld, based on a true story about a lesbian couple who have to fight for pension rights after Moore's character is diagnosed with lung cancer.
The film has sparked some "double Oscar" buzz at the Toronto Film Festival where it debuted this weekend, with critics praising Moore's touching and strong performance.
The story is based on an Oscar-winning short documentary by Cynthia Wade, which tells the story of New Jersey police officer Laurel Hester - who had long kept her sexuality private for fears of repercussions at work - fight to have her pension benefits transferred to her partner Stacie Goldstein.
In light of the recent Supreme Court decision on gay marriage, Pete Sollett's film will remind audiences of how far the struggle for LGBT rights has come - but critics say the film itself is not as good as Moore's performance.
Variety calls the film "unremarkable", while The Hollywood Reporter says the "harrowing trajectory feels like a variation replay of something we've seen from [Moore] in a superior version".
But it is not uncommon for actors to win an Oscar for films that have been deemed inferior to their stand-out performances - Moore's win for Still Alice was the only nomination the film earned at the 2015 awards.
Eddie Redmayne has also been touted for double Oscars glory for his performance in upcoming film The Danish Girl, which sees him play one of the first transgender women. However, critics say the film lacks the required emotional kick expected of such a groundbreaking subject.
The Oscars race has only just begun, but it seems Moore has made some strong early ground so far.
Oscars predictions

Show all 16
Join our new commenting forum
Join thought-provoking conversations, follow other Independent readers and see their replies