Liam Neeson and Pierce Brosnan to shoot Christmas movie in Belfast
Downton Abbey creator Julian Fellowes made the announcement on Friday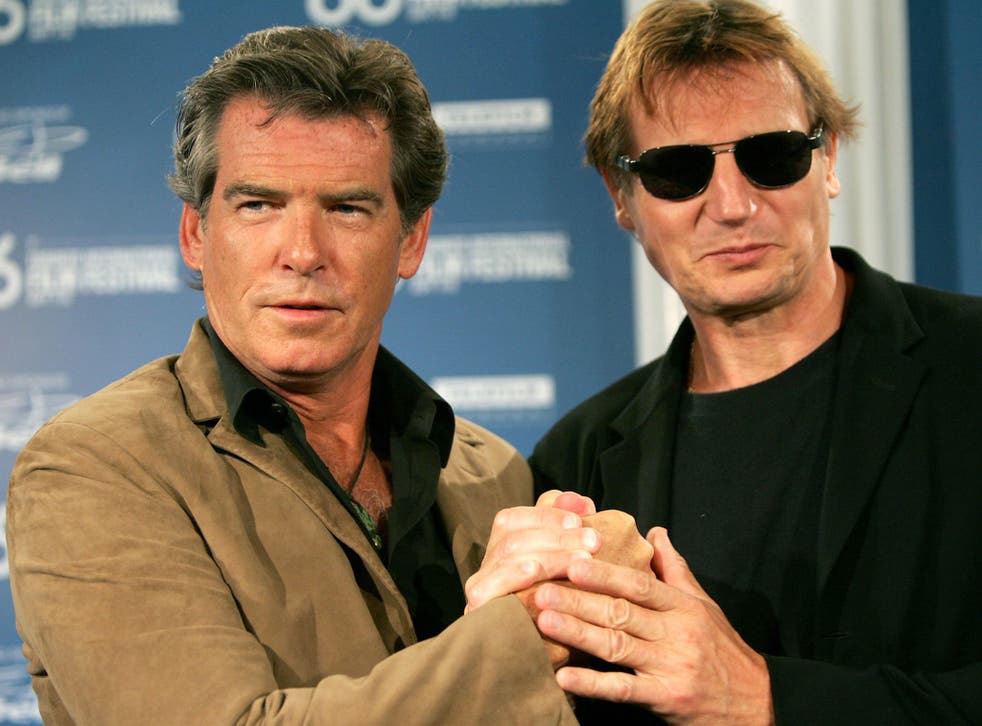 Liam Neeson and Pierce Brosnan are set to shoot a new Christmas movie in Northern Ireland later this year, Downton Abbey creator Julian Fellowes has revealed.
The two Hollywood actors will appear in A Christmas Star, made by the Cinemagic International Film and Television Festival for Young People, to mark the charity's 25th anniversary.
Neeson and Brosnan come from Ballymena and Navan respectively, and are both patrons of Cinemagic.
Fellowes announced the news at a question and answer session for 500 young people at Belfas's Grand Opera House on Friday, before also unveiling the high-profile names joining the actors for the production.
Gareth Ellis Unwin, the Oscar-winning producer of The King's Speech; acclaimed Rise of the Planet of the Apes composer Patrick Doyle; music supervisor Maggie Rodford; Belfast actress Paula Malcolmson and Enemy at the Gates casting director Ros Hubbard are attached to the project.
Hundreds of young people from Northern Ireland will be involved with A Christmas Star, due to be filmed in Belfast. Film and television professionals will mentor them throughout the process to teach them more about filmmaking from script-editing to costume and directing.
"Young people, from every type of background and culture, are being encouraged to explore the world of film for themselves, first hand" said Fellowes. "We want them to break through the glass ceilings and walls that surround them and see for themselves what it's really like."
Joan Burney Keatings, chief executive of Cinemagic, added: "Our Christmas feature film, a first for Northern Ireland, will (...) celebrate creativity and highlight the importance of developing young people's skills."
Young people will be invited to express interest from May, with filming scheduled to begin in October.
Neeson and Brosnan worked together on 2006's Seraphim Falls, with Non-Stop star Neeson last shooting a film in Northern Ireland in 2008, Five Minutes of Heaven.
Join our new commenting forum
Join thought-provoking conversations, follow other Independent readers and see their replies