Magic in the Moonlight movie: Exclusive stills of Woody Allen's new film starring Colin Firth
Emma Stone co-stars in director's new period film set in the French Riviera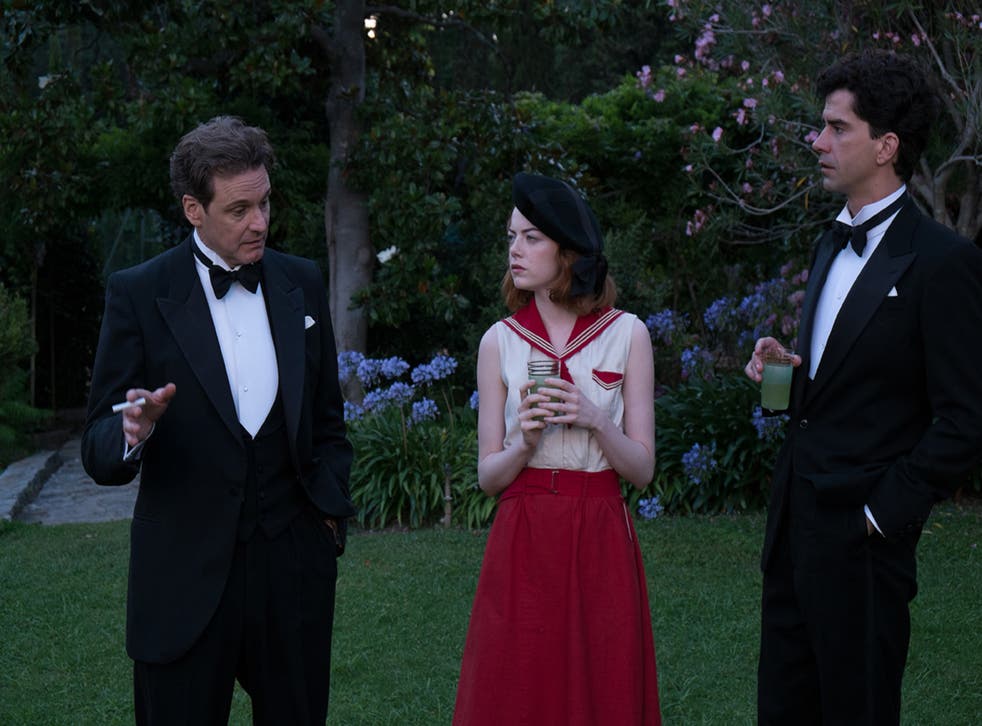 Still images from Woody Allen's new film Magic in the Moonlight starring Colin Firth and Emma Stone have been unveiled for the first time.
Scroll to see pictures
Told with Allen's usual characteristic charm, the romantic comedy follows a group of American socialites living in the south of France in the Twenties.
Firth plays Stanley Crawford, a master magician renowned on the London stage who is asked by a friend to visit the Catledge family and expose a psychic medium staying there as a fake.
Stone plays the alluring clairvoyant Sophie Baker, who has been invited by Grace Catledge to their home in the Côte d'Azur to help her get in contact with her late husband.
Magic in the Moonlight picture preview

Show all 5
From their first meeting, Stanley dismisses Sophie as an insignificant folly and scoffs the Catledge family's gullibility.
But as time goes on, he finds it harder to dismiss Sophie's séance sessions when she continues to predict true things about him.
Stanley's cold British rationalism begins to melt away as he finds himself falling in love with her.
Magic in the Moonlight follows the release of Woody Allen's acclaimed Oscar-winning film Blue Jasmine last year, hailed as his "return to form".
But his new film looks more similar to 2011's Midnight in Paris, a tale of magical realism also set in France in the Twenties.
Magic in the Moonlight is released in the UK on 19 September.
Join our new commenting forum
Join thought-provoking conversations, follow other Independent readers and see their replies