Mahershala Ali Oscars speech in full: Muslim-American actor wins Best Supporting Actor award for Moonlight
'I have so many people to thank who have got me here'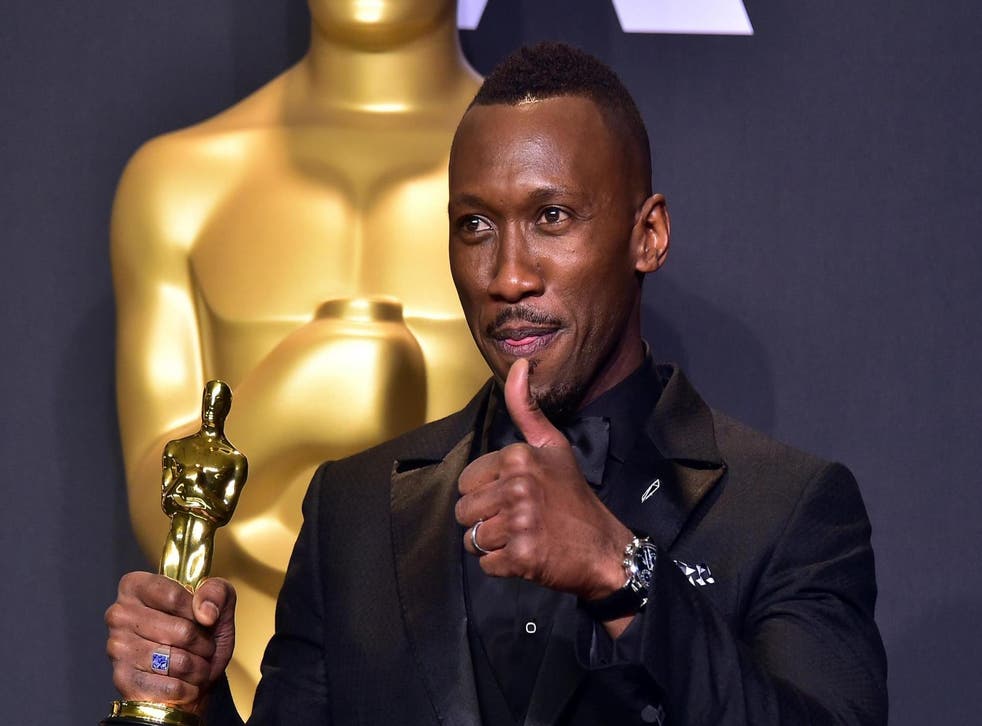 Oscar-winner Mahershala Ali gave a wonderfully touching speech after being awarded the prize for Best Supporting Actor.
He won for his powerful performance in Moonlight, becoming the first Muslim actor to win an Oscar in the history of the Academy Awards, and made his speech about how the award was not about him, but about the real-life characters portrayed in Barry Jenkins' drama.
The 43-year-old thanked his teachers, manager, and his wife who gave birth to their first child - a daughter - four days before Oscars night.
"My grandma would want me to button up," he joked, before beginning his speech proper.
"Wow. I wanna thank my teachers, my professors. I had so many wonderful teachers. And one thing that they consistently told me is - [his teachers] Oliver Chandler, Ron Van Lieu, Ken Washington - is that it wasn't about you. It's not about you. It's about these characters. You're in service to these stories, to these characters. I'm so blessed to have had an opportunity. It was about Juan. It was about Chiron. It was about Paula," he said.
"Cast and crew... it was just such a wonderful experience. Thank you Barry Jenkins. Thank you to Tarell Alvin McCrane. Adele Romanski, who forced Barry to cast me. [Laughing.] It's just such a wonderful experience and I have so many people to thank who've got me here.
"My manager... thank you so much, and to the rest of the cast who did wonderful work - any one of them could be up here right now holding this trophy. It's such a gift getting to work with you and to be inspired by you and the performances that you all offered up. Thank you the Academy, I really appreciate this.
"And lastly I just wanna thank my wife, who was in her third trimester doing awards season. We just had a daughter four days ago [huge applause from the audience]. I just wanna thank her for being such a soldier through this process... and really carrying me through it all. Thank you, I really appreciate it. Peace and blessings."
Join our new commenting forum
Join thought-provoking conversations, follow other Independent readers and see their replies