Maltese Falcon sells for $4m at auction
The figurine outstripped the price paid for Judy Garland's ruby slippers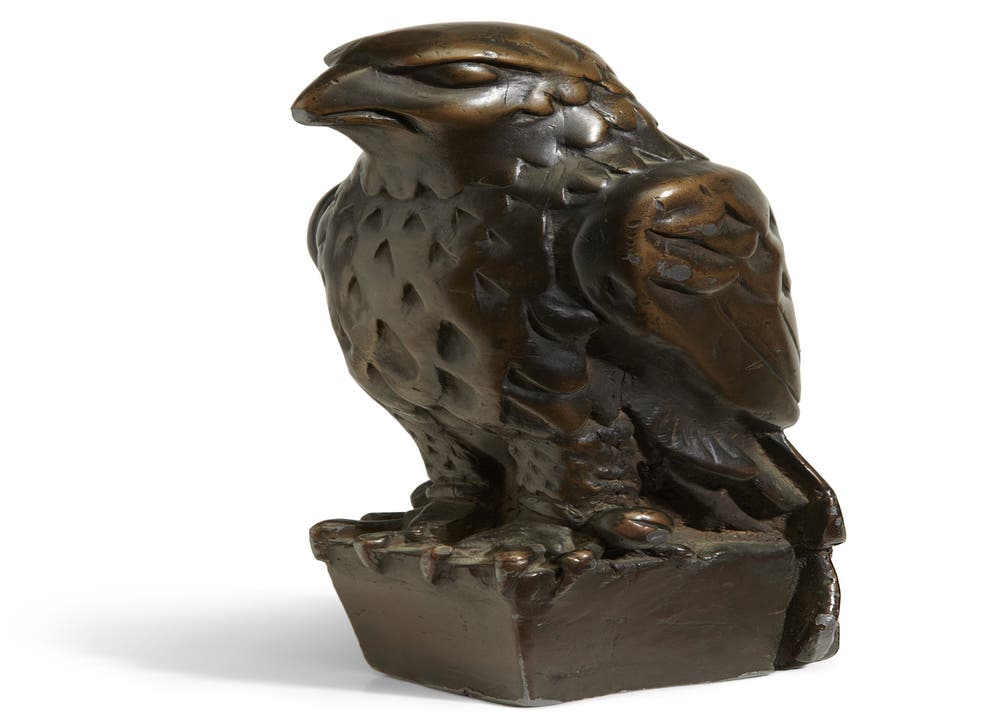 A statuette of a bird featured in the classic 1941 film The Maltese Falcon has sold for over $4 million (£2.5 million) at auction in New York.
The auctioned statuette is the only figurine of two made for the film to have appeared in the movie, according to Warner Brothers.
The statuette, which sold for $4,085,000 at Bonhams, has a Warner Brothers inventory number etched into its base and bears the name of the film.
The figurine ranks as one of the most expensive pieces of film memorabilia ever sold at auction, beating the $2 million (£1.2m) paid for Judy Garland's ruby slippers from The Wizard of Oz in 2012 and the £2.6 million ($4.1 m) paid for the Aston Martin driven by Sean Connery in Goldfinger in 2010.
Dr Catherine Williamson, director of the entertainment memorabilia department at Bonhams, said: "The spectacular price achieved reflects the statuette's tremendous significance. The Maltese Falcon is arguably the most important movie prop ever, and is central to the history of cinema."
In the 1940's film noir, the statuette features as a 'priceless' work of art, which is the cause of several murders, and at one point changes hands for $10,000.
The falcon was previously owned by an unidentified collector from California who acquired it in a private sale in the 1980s.
The identity of the winning bidder, who made the final bid over the phone, has not been disclosed.
Join our new commenting forum
Join thought-provoking conversations, follow other Independent readers and see their replies