The Independent's journalism is supported by our readers. When you purchase through links on our site, we may earn commission.
Mark Walhberg donates $1.5m All The Money In The World reshoot fee to Time's Up campaign
WME, the agency representing Wahlberg and Michelle Williams, also made a donation in the actress's name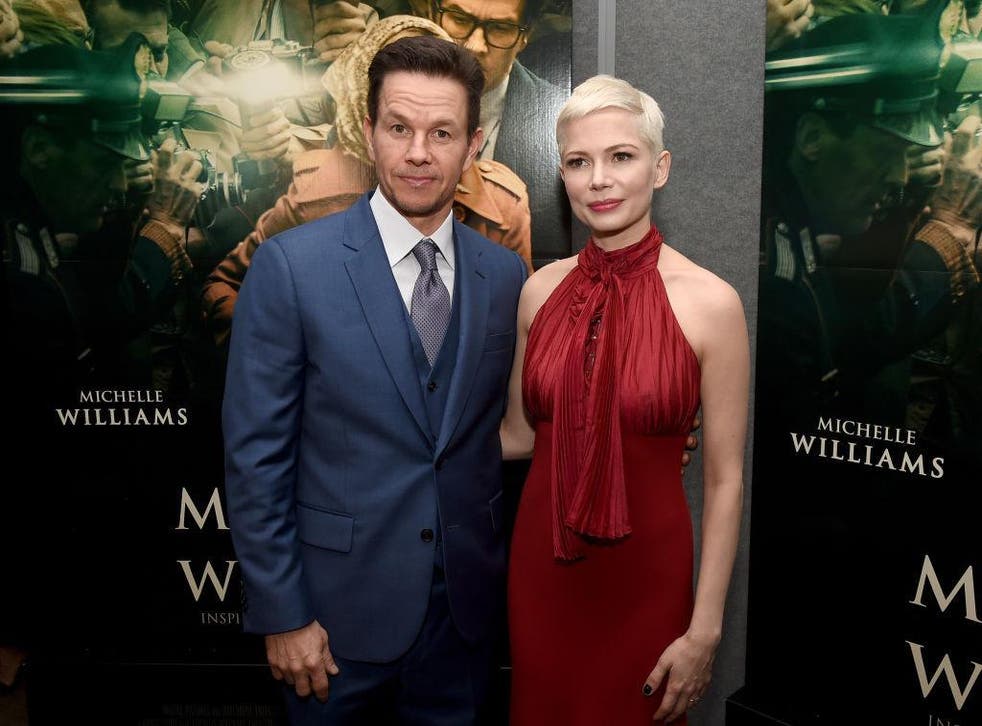 Mark Wahlberg has donated his $1.5m (£1.1m) reshoot fee for All The Money In The World to the Time's Up campaign.
Wahlberg's fee for reshooting the scenes with Christopher Plummer caused controversy after it was revealed that his co-star Michelle Williams was only paid just above scale, meaning her total fee was less than $1,000. Williams was not told about Wahlberg's fee.
In a statement, Wahlberg said: "Over the last few days my reshoot fee for All The Money In The World's become an important topic of conversation.
"I 100 per cent support the fight for fair pay and I'm donating the $1.5m to the Time's Up Legal Defense Fund in Michelle Williams' name."
WME, the agency that represents both Wahlberg and Williams, also donated a large amount of money to the campaign.
"The current conversation is a reminder that those of us in a position of influence have a responsibility to challenge inequities, including the gender wage gap," a statement from the agency said.
"In recognition of the pay discrepancy on the All The Money In The World reshoots, WME is donating an additional $500,000 to the Time's Up Legal Defense Fund in Michelle Williams' name, following our pledge to the organisation earlier this month."
They added: "It's crucial that this conversation continues within our community and we are committed to being part of the solution."
Responding to the donations by Walhberg and WME, Williams issued a statement which said: "Today isn't about me. My fellow actresses stood by me and stood up for me, my activist friends taught me to use my voice, and the most powerful men in charge, they listened and they acted.
Access unlimited streaming of movies and TV shows with Amazon Prime Video Sign up now for a 30-day free trial
Sign up
"If we truly envision an equal world, it takes equal effort and sacrifice. Today is one of the most indelible days of my life because of Mark Wahlberg, WME and a community of women and men who share in this accomplishment.
"Anthony Rapp, for all the shoulders you stood on, now we stand on yours."
Rapp is the Star Trek actor who first came forward with accusations about Spacey's behaviour, saying he was inspired to speak out after watching women tell their own stories of sexual harassment in Hollywood.
Spacey issued an apology to Rapp after he made the allegation, and said: "I honestly do not remember the encounter... but if I did behave then as he describes I owe him the sincerest apology."
Wearing black for women – activists and actors at the Golden Globes

Show all 55
Ridley Scott's film All The Money In The World had to undergo unprecedented reshoots in the weeks ahead of its release after Spacey was accused of sexual misconduct and assault by multiple men.
Responding to the additional allegations, a spokesperson for Spacey said he was "taking the time necessary to seek evaluation and treatment".
Follow Independent Culture on Facebook
Join our new commenting forum
Join thought-provoking conversations, follow other Independent readers and see their replies