The Martian was nominated for Best Comedy at the Golden Globes and people are confused and angry
Matt Damon stuck in space is how funny on a scale of 1-10?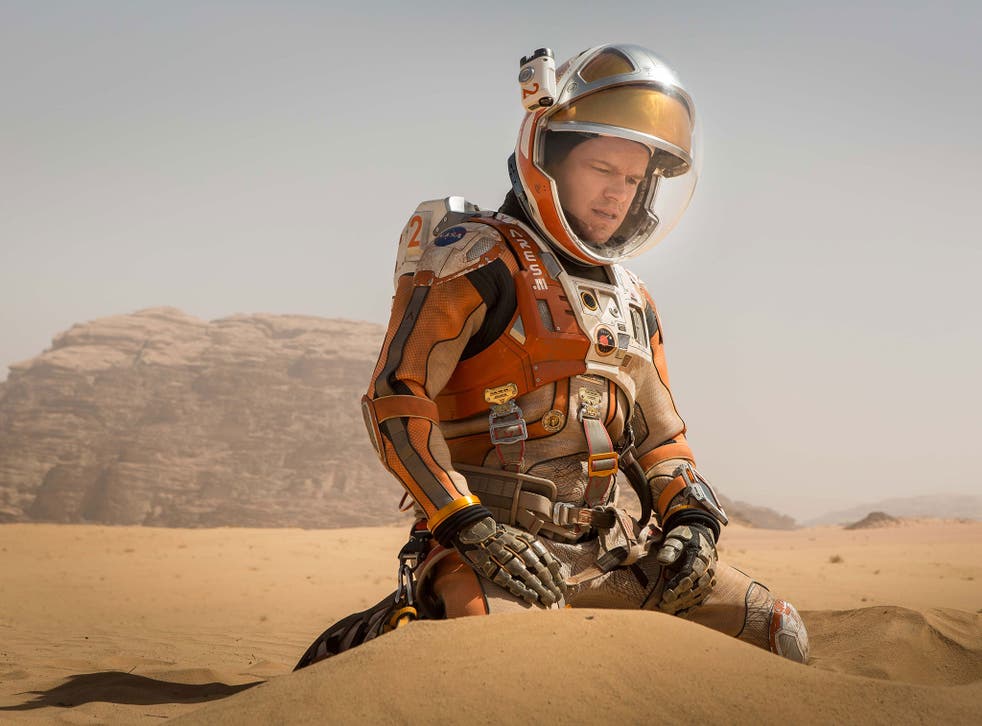 The internet is confused and mildly raging at this year's Golden Globes categorisation of The Martian as a comedy. The film picked up three nominations: Best Director (Ridley Scott), Best Actor in a Motion Picture, Musical or Comedy (Matt Damon), and Best Motion Picture, Comedy.

Every year this happens. And every year it remains just as baffling to people. For years, studios have been sneaking all manners of movies underneath the rug of "Comedy or Musical": The Wolf of Wall Street, Nebraska, The Tourist. The list goes on. Sometimes the motivations appear a little clearer, with films failing to create much buzz elsewhere hoping to jump on the less competitive of the categories in the hope they'll get a look in. The Tourist is a glaringly obvious example of this. Other choices, as in Wolf of Wall Street's appearance when it was already a very strong contender for the Oscars, are not so clear.

The Martian's certainly been touted as a contender for Academy nomination, and nabbing Golden Globes wins of any quality could be the possible boost this film needs to sail through the Oscars with a few, solid nods. Same goes for The Big Short, though it's not received its UK release yet. Doesn't mean people still haven't been left scratching their heads.

To be honest, the biggest problem here is that there's no distinct notion within the awards system of what a "comedy" is. Obviously, The Martian looks absurd sitting next to the likes of Paul Feig's Spy and Judd Apatow's Trainwreck; but it's not exactly a film completely barren of comedic elements. Scott's ambition with the film was clearly to create a form of all-encompassing entertainment; there's a distinct light-heartedness running through Mark Watney's attempts at botanism and mechanical engineering, with the obvious appearance of Donald Glover's all-out comedic sidekick. It's a film fairly balanced in-between those moments of humour and the darker aspects of Watney's own bid for survival.

There's sometimes an assumption that a film could only possibly qualify for the "comedy" category if it's absolutely goofy and hilarious throughout; there's no notion that a film which still contains strong elements of tragedy and despair could possibly be considered as part of the comedy genre. If anything, this arbitrary delineation of genres just proves how pointless that delineation is in the first place. "Comedy or musical"'s been unfairly chucked aside as the B-team of awards categories, when there shouldn't be such horror at the very thought of a film qualifying as comedy in the first place.
Join our new commenting forum
Join thought-provoking conversations, follow other Independent readers and see their replies