Move over Brangelina, this night belongs to Kingston Bagpuize
Unlikely community movie beats the stars to get prized Leicester Square premiere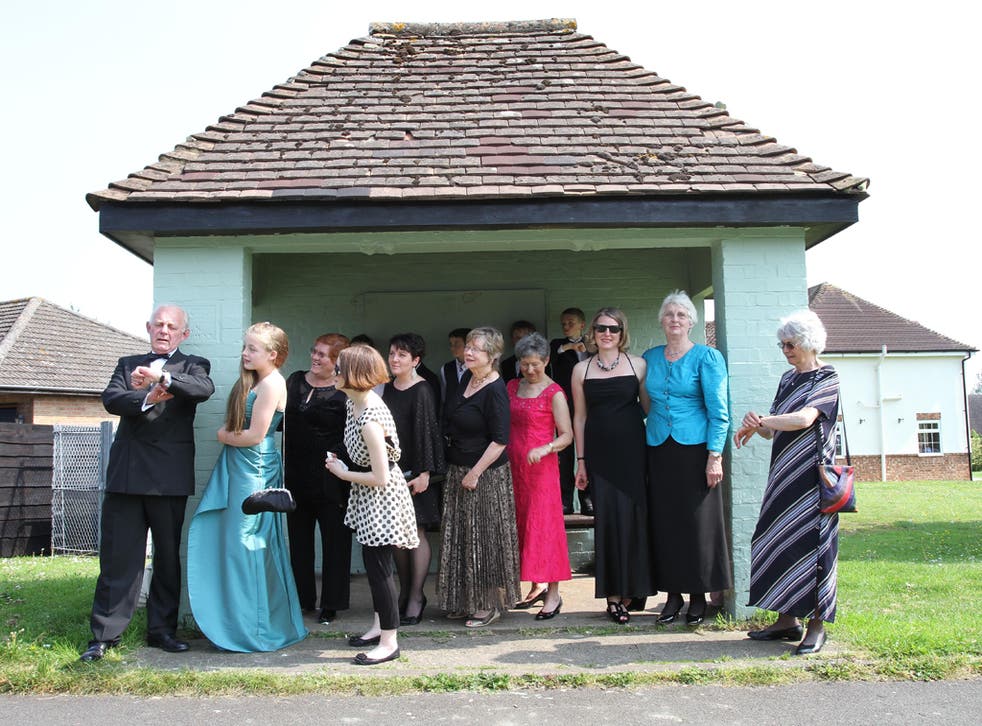 The tree-lined streets and well-manicured lawns of Kingston Bagpuize would normally hum with gossip from the village fête. But this week parochial chatter gave way to more glamorous talk – as the Oxfordshire village was electrified by thoughts of red carpet dresswear, multiplex distribution deals and Hollywood remake rights.
And last night the village was deserted as the population descended on Leicester Square for the world premiere of a hotly tipped feature film produced, starring and funded by the local community. The stakes are high. The future of the St John the Baptist church-roof repair appeal depends upon the box office performance of Tortoise In Love, a feel-good, romantic comedy produced by 400 village volunteers for just £180,000.
The story of a shy gardener (played by Tom Mitchelson, a Hugh Grant lookalike ) working at the village's "big house" who falls for a Polish au pair, the film has been compared to Calendar Girls and Local Hero. It was written and directed by Bagpuize resident Guy Browning, 47, who asked at a town meeting if any volunteers would be willing to help the village make its mark on the film business.
"I've lived here for so many years and I thought the comical foolishness of our annual village fête could make the core of a film," he said. "I asked the whole village if they wanted to get involved. We started in the teeth of the recession but everyone wanted to be a part of it."
The WI turned itself into a mobile catering business, providing three meals a day as well as jam sandwiches and 1,000 fairy cakes for the actors and crew during the six-week shoot. Villagers acted as extras in an ensemble cast, featuring unknowns Mitchelson and Alice Zawadzki as the leads. Local investors raised a budget sufficient to hire a professional film crew, who were billeted with village families. Some residents acted as drivers and stewards.
The Department for Environment, Food and Rural Affairs contributed £10,000 to support a film which it believed would build community spirit and promote rural tourism. Tortoise In Love even survived a cameo appearance by the local MP and Culture minister, Ed Vaizey, who said he took 20 takes to nail his single line.
None of the villagers expected they would be walking in Tom Cruise's footsteps at an Odeon West End premiere. How did they manage that? "I just gave the Leicester Square people a call," Mr Browning said. "They were looking for a celebrity premiere for a grand reopening of the square but when I suggested Tortoise they saw that this was a real fairy story."
Among the 500 villagers who travelled to London on a fleet of coaches was Angela Ovenden, a WI member drafted in to the catering team. She said: "We didn't realise it would be quite so many meals – we did breakfast, dinner and afternoon tea with cakes. It was very tiring because we had to get on set at 7am and sometimes we'd have to drive everything to a new location."
The premiere is just the beginning. The film will be given a nationwide cinema release in July and an agent has been meeting distributors at the Cannes Film Festival to secure a global audience.
Join our new commenting forum
Join thought-provoking conversations, follow other Independent readers and see their replies