Mr Holmes: Ian McKellen tweets first clip of his 93-year-old Sherlock Holmes
The actor stars as an ageing Holmes who returns to a case that forced him to give up his detective work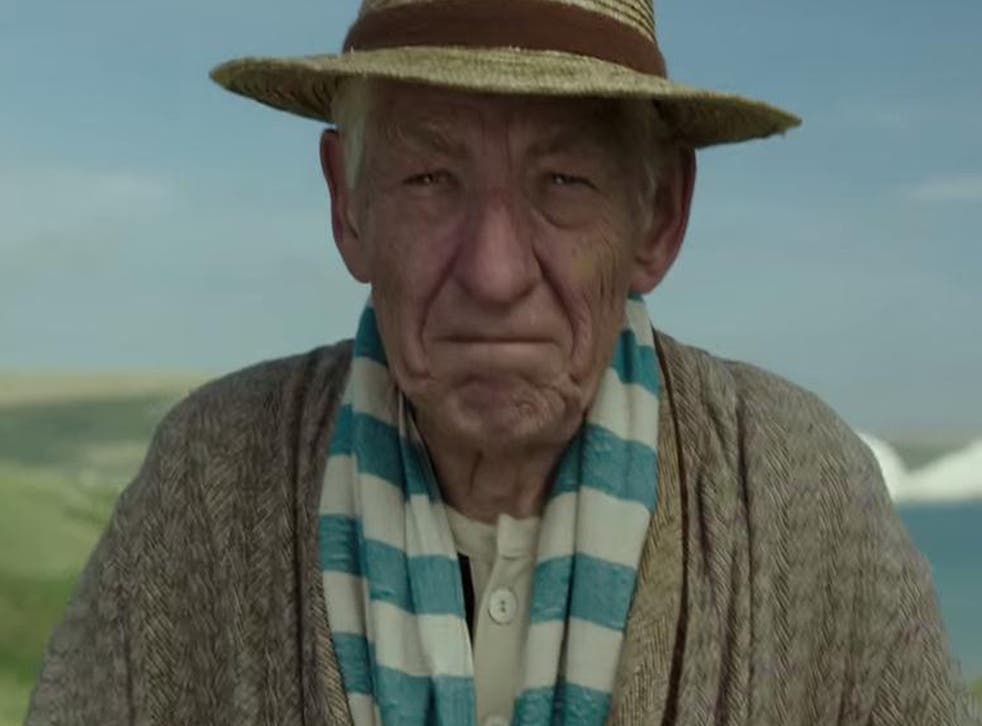 Benedict Cumberbatch and Robert Downey Jr have excelled in the role – and now it is Ian McKellen's turn to play Britain's favourite detective.
The actor stars as an ageing Sherlock Holmes who has retired from his life of crime solving in the forthcoming film Mr Holmes.
The movie, which is based on Mitch Cullin's novel A Slight Trick of the Mind, sees the retired 93-year-old detective retreat to his farmhouse with his housekeeper and her young song as revisits the case that made him give up his detective work.
Set in 1947, the film sees the detective struggle to come to terms with his diminishing mental abilities that may prevent him from solving the case he has been haunted by for 50 years.
McKellen posted a clip of the film to his Twitter account yesterday, which shows Holmes on an idyllic country walk with his housekeeper's son Roger, played by Milo Parker, as he recounts the case he still hopes to solve.
Laura Linney stars as Mr Holmes' housekeeper, alongside Hattie Morahan, Patrick Kennedy, Hiroyuki Sanada, Roger Allam, Colin Starkey and Philip Davis.
Mr Holmes will premiere at the Berlin Film Festival and is expected to be released at some point later this year.
Join our new commenting forum
Join thought-provoking conversations, follow other Independent readers and see their replies