Mrs Brown's Boys D'Movie sequel delayed due to Brexit
Creator Brendan O'Carroll has blamed the drop in Sterling for postponing production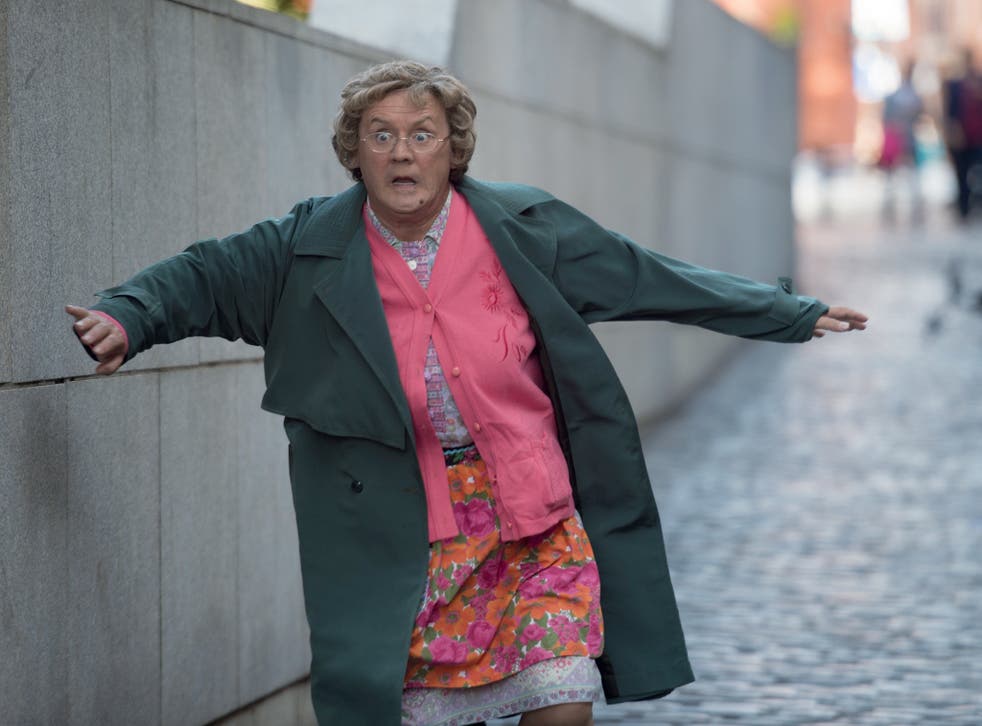 Something good has finally come of Brexit. Or, indeed, something borderline tragic depending on your tastes in comedy. The sequel to Mrs Brown's Boys D'Movie has been delayed because of rising costs since Britain voted to leave the European Union in June,
Brendan O'Carroll, creator and star of the popular sitcom, has explained that while he has the plot and outline "ready to go", the brakes have been put on production until the Pound stabilises and studio costs drop.
"We were planning to do it this year but the numbers weren't right. The Brexit drop in Sterling makes it a lot more expensive for the studio that it would have been previously," he told The Sun. "They will wait until the Pound stabilises before they make any plans."
While Mrs Brown's Boys D'Movie was largely destroyed by critics with many one-star reviews ("I can't say I laughed, or even smiled, once in the whole godforsaken 93 minutes," wrote The Independent's Archie Bland), it topped the UK box office in 2014 and made an impressive $28 million worldwide, breaking the Irish record for highest opening day of an Irish-made film.
The film followed O'Carroll in the lead as the elderly Agnes Brown as she went to court in a bid to save her family's stall from a corrupt businessman wanting to convert Dublin's Moore Street market into a shopping centre.
O'Carroll said at the time of Mrs Brown's Boys D'Movie's release that he was working on two spin-offs. The first, Wash and Blow, will centre on Rory, Dino and their hair salon with O'Carroll playing Mario the salon owner while a second would feature on new character Mr Wang.
The original TV series first aired in 2011 and has since won awards, with the Christmas specials repeatedly topping viewing polls.
Join our new commenting forum
Join thought-provoking conversations, follow other Independent readers and see their replies