Mulan becomes the latest animated Disney film to be remade as live action movie
The first of the live action films, Cinderella, opened last week in the UK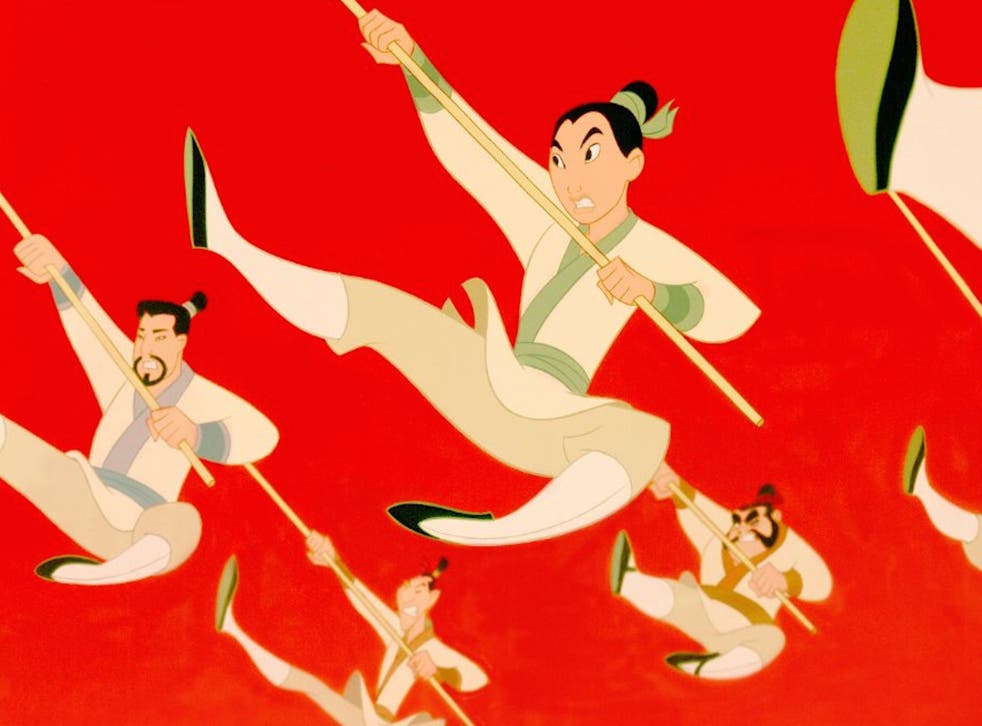 Mulan, the story of a girl who becomes a great warrior after disguising herself as a boy, is the next Disney movie on the list to be made into a live action film.
According to the Hollywood Reporter, Disney has bought a script written by Elizabeth Martin and Lauren Hynek, while Chris Bender and J.C. Spink have been named as producing the project.
Disney's retelling of the Chinese folktale Hua Mulan tells the story of a girl who fears that her father will die if he is called up by the Chinese army to fight the Hun and instead disguises herself as a boy to take his place. Aided by a trusty dragon, Mushu, Mulan saves China.
The announcement follows the success of the live action adaptation of Sleeping Beauty to produce Maleficent, starring Angelina Jolie Pit, and Kenneth Branagh's Cinderella has already made £305.8 million worldwide since opening in America three weeks ago.
Mulan follows a raft of new live action remakes in the pipeline: The Jungle Book, starring Bill Murray as Baloo, is expected later this year; Emma Watson has been cast to play Belle in the live action re-make of Beauty and the Beast, opposite Dan Stevens; and Tim Burton has been revealed as the director for a new live action version of Dumbo.
Join our new commenting forum
Join thought-provoking conversations, follow other Independent readers and see their replies