Leonardo DiCaprio does not get 'raped by a bear' in The Revenant
Fox says the bear is a female who attacks Hugh Glass to protect her cubs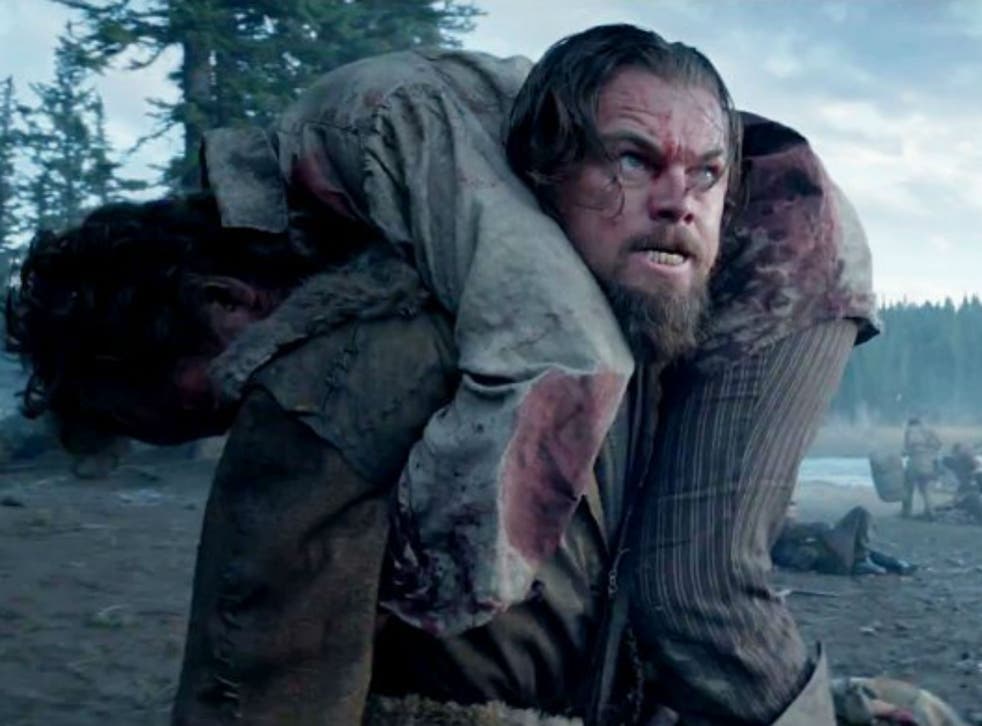 It turns out that Leonardo DiCaprio is not so desperate to bag an Oscar that he agreed to be 'raped by a bear' in The Revenant.
The film's studio Fox has debunked the rumour that set the internet on fire when it appeared on the homepage of the widely-read Drudge Report.
While a brutal bear attack can be expected judging by the first reactions to screenings, there had been no other mention of any kind of sexual assault, leading many to doubt the credibility of the story.
Fox told Entertainment Weekly in a statement: "As anyone who has seen the movie can attest, the bear in the film is a female who attacks Hugh Glass because she feels he might be threatening her cubs. There is clearly no rape scene with a bear."
DiCaprio plays 19th century fur trapper Hugh Glass in the much-hyped movie from Oscar-winning director Alejandro Gonzalez Inarritu. He sets off on a quest for vengeance after being left for dead in the wilderness by his comrades.
During shooting, the 41-year-old actor slept in an animal carcass, swam in frozen rivers and ate raw bison liver but the dubious rape report took things one step too far.
It seems to have originated from Hollywood reporter Roger Friedman's review of The Revenant on his Showbiz411 blog on 29 November. Clearly he recalls the scene somewhat differently to his peers in the audience.
"The bear flips [DiCaprio] over on his belly and molests him - dry humps him actually - as he nearly devours him," Friedman wrote.
This became the following on Drudge: "The explicit moment from Oscar-winning director Alejandro Inarritu has caused maximum controversy in early screenings. Some in the audience escaped to the exits when the Wolf of Wall Street met the Grizzly of Yellowstone.
Access unlimited streaming of movies and TV shows with Amazon Prime Video Sign up now for a 30-day free trial
Sign up
"The story of rural survivalism and revenge reaches new violent levels for a mainstream film. The bear flips Leo over and thrusts and thrusts during the explicit mauling.
"He is raped — twice!"
"Not to be outdone, DiCaprio rips open a horse and sleeps naked in its carcass!"
DiCaprio recently described The Revenant as "his most difficult film" and told Yahoo! that the bear attack scene will be "one of the most immersive experiences audiences will ever have with what it would be like to come face-to-face with an animal of that magnitude that is incredibly primal".
Leonardo DiCaprio's career in pictures

Show all 26
But, as some fans and critics have pointed out, this is a drama based in reality, and who ever heard of bears raping humans?
The Revenant arrives in UK cinemas on 15 January 2016, so you can make your own judgement then.
Join our new commenting forum
Join thought-provoking conversations, follow other Independent readers and see their replies