Watch Karen O and Vampire Weekend's Ezra Koenig perform track from Her
Yeah Yeah Yeah's frontwoman will perform "The Moon Song" with Koenig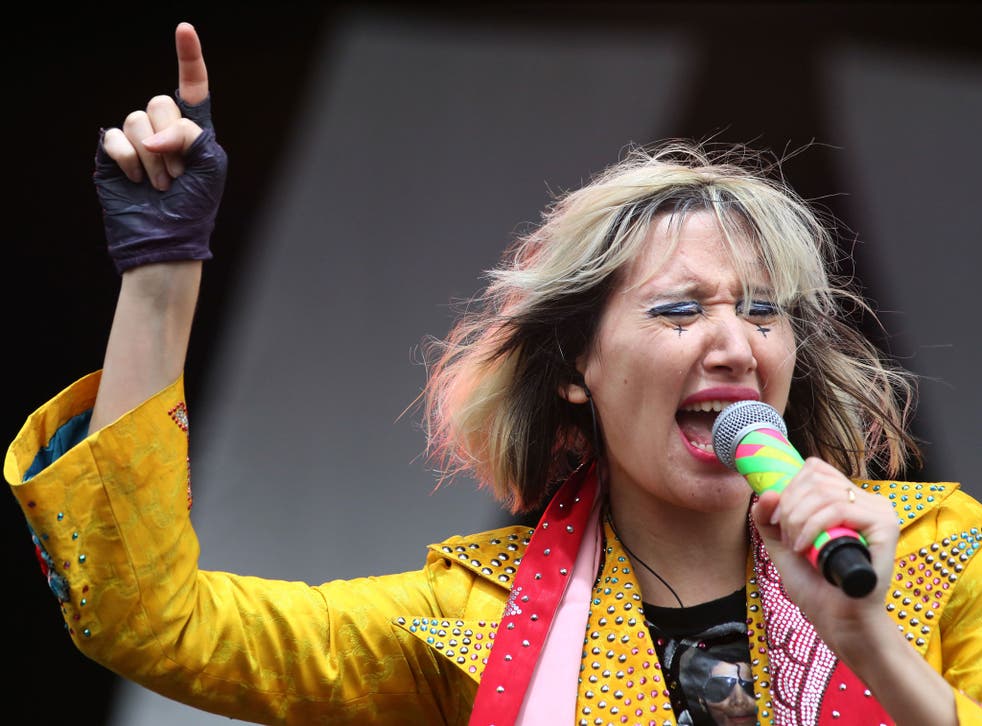 Yeah Yeah Yeahs' Karen O and Vampire Weekend's Ezra Koenig performed "The Moon Song" at tonight's Oscars, a surprise performance tipped after they were spotted at rehearsals.
Scroll down for the video
Koenig was seen with an acoustic guitar alongside Karen O earlier in the day, playing the track which has been nominated in the Best Original Song category.
It featured in Jonze's film about a man falling in love with his smartphone assistant, and was written by the director along with Karen O.
A new version of "The Moon Song" featuring the Vampire Weekend singer was released last month.
Pharrell Williams, John Legend, U2 and Idina Menzel also performed at the Dolby Theater tonight, the Irish band giving a rendition of "Ordinary Love" from Mandela: Long Walk To Freedom and Menzel singing "Let It Go" from Disney's Frozen.
Gravity and 12 Years A Slave are expected be the biggest winners film-wise this year, while Matthew McConaughey and Cate Blanchett are tipped for acting Oscars.
Ellen DeGeneres returns to host the event, having previously done so at 2007's awards.
Join our new commenting forum
Join thought-provoking conversations, follow other Independent readers and see their replies