Oscars nominations 2014: American Hustle and Gravity lead with 10 nods each
McQueen's '12 Years A Slave' follows shortly behind with nine nominations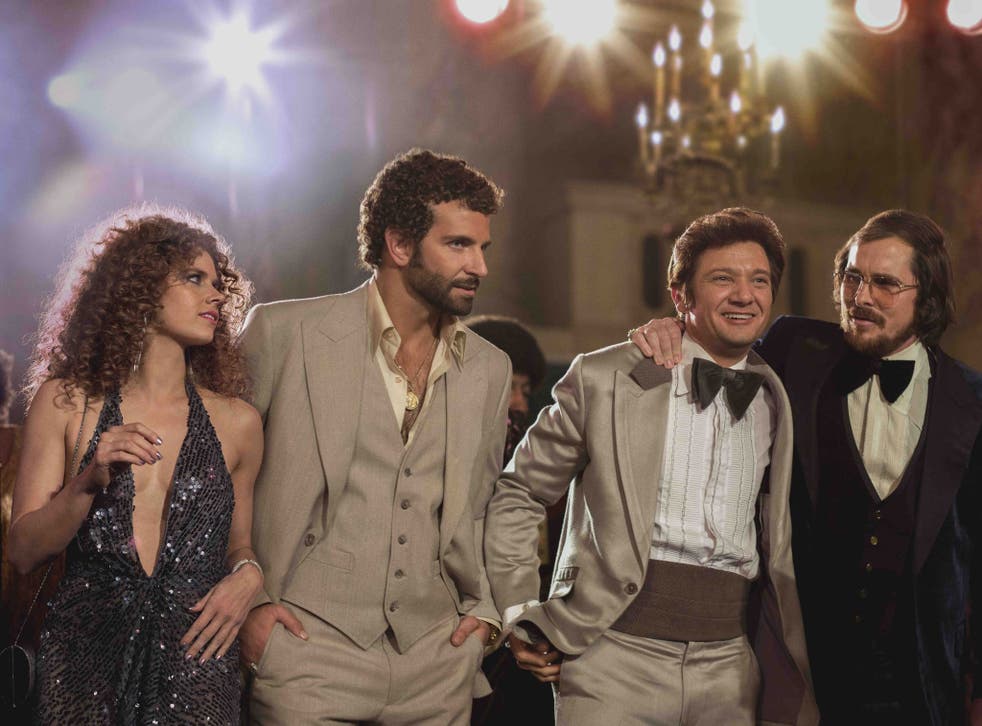 Seventies con artists, 19th Century slaves and a brave, stranded astronaut will compete for the top Oscars this year, after American Hustle, 12 Years a Slave and Gravity were all nominated for multiple Academy Awards.
American Hustle and Gravity lead the pack with 10 nominations each – though, with nine nominations and a Golden Globe for Best Picture (drama) already to its name, 12 Years A Slave will be considered a favourite for the Best Picture Oscar.
Nine films in all were nominated for Best Picture, also including Captain Phillips, Dallas Buyers Club, Her, Nebraska, Philomena, and The Wolf of Wall Street.
British actors Christian Bale (Hustle) and Chiwetel Ejiofor (12 Years) were both named in the Best Actor category, though they will face stiff opposition from Globe-winner Matthew McConaughey, who lost almost 50 pounds to play Aids victim Ron Woodruff in Dallas Buyer's Club.
Likewise, Dame Judi Dench (Philomena) will have a hard time beating Cate Blanchett to Best Actress; Blanchett remains the runaway favourite for her performance in Woody Allen's Blue Jasmine.
Dench, who played funny and determined Irishwoman Philomena Lee in the true story of Lee's search for her long-lost son, said of her nomination: "This is just the loveliest news. I'm so happy for everybody involved, and so proud to have been part of the wonderful experience that Philomena has been."
Steve McQueen, the British artist-turned-filmmaker who made 12 Years a Slave, is among those nominated for Best Director, alongside Alfonso Cuaron (Gravity), David O Russell (Hustle), Alexander Payne (Nebraska) and Martin Scorsese (The Wolf of Wall Street). This is Scorsese's eighth Best Director nomination, though he has only won once.
Oscars 2014: Best Actor and Actress nominees

Show all 20
Academy favourites the Coen brothers were not so fortunate this year, however, with their acclaimed portrait of the early 1960s New York folk scene, Inside Llewyn Davis, locked out of the major Oscar categories. The film was nominated for Best Cinematography and Sound Mixing, though not in either of the musical categories, Original Score and Original Song.
That category does include 30-year-old Lupita Nyong'o, who put in a searing performance in 12 Years A Slave, her first-ever film role. And while Hanks may have missed out, his Captain Phillips co-star Barkhad Abdi was nominated for Best Supporting Actor for his turn as a Somali pirate. Abdi, who was born in Mogadishu and brought up in Minnesota, had never acted before.
Also enjoying their first Oscar nominations in supporting categories are Michael Fassbender for 12 Years a Slave, and Sally Hawkins for Blue Jasmine. By contrast, Hawkins' fellow Brit Roger Deakins garnered his 11th nomination in the Best Cinematography category for his work on Prisoners. He has never won.
The nominations for 2014's 86th Academy Awards were announced early on Thursday morning at the Academy's Samuel Goldwyn Theatre in Beverly Hills, by Academy president Cheryl Boone Isaacs, and actor Chris Hemsworth, the star of Rush and Thor: The Dark World. The Oscar ceremony is due to be held on 2 March at the Dolby Theatre in Hollywood.
Join our new commenting forum
Join thought-provoking conversations, follow other Independent readers and see their replies