Oscars 2016: Civil rights activist claims boycott helped lead to lowest ratings in eight years
'For those of us that campaigned around asking citizens to tune out, this is heartening news'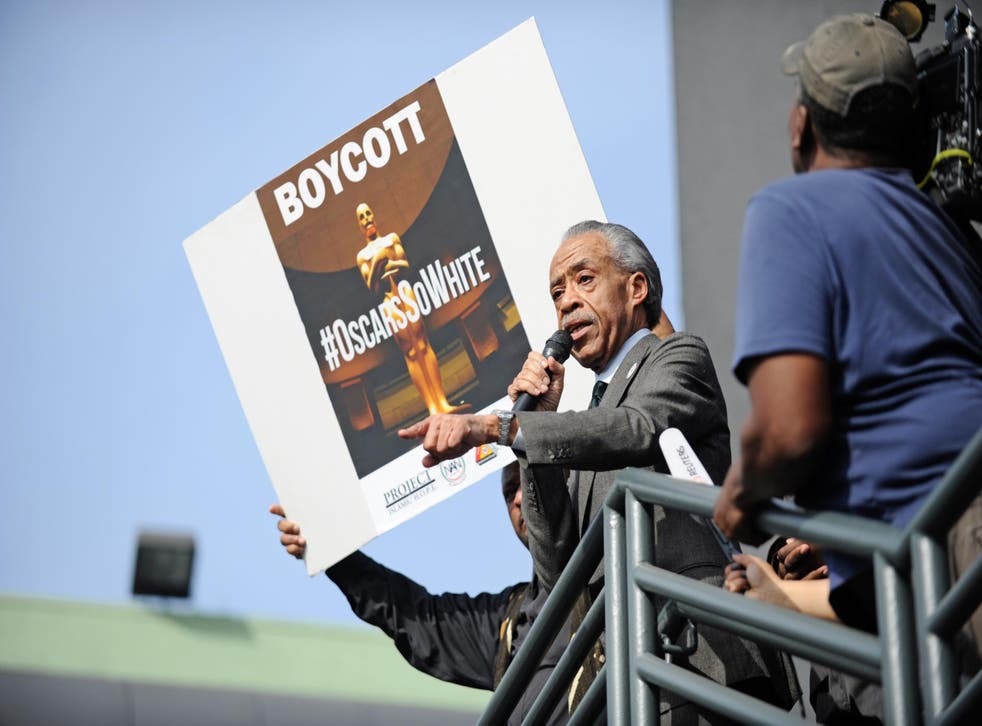 Even with Chris Rock hosting, Leonardo DiCaprio winning, and Lady Gaga performing, the Oscars couldn't get the viewership it normally commands, with only 34.3 million people tuning in - the lowest number of viewers in eight years.
In comparison, last year - which saw Birman claim best picture - was watched by 37.3 million people, while the year before that - when 12 Years a Slave came out top - had 43.7 million viewers.
Al Sharpton, a civil rights activist who told people to boycott watching the ceremony due to a lack of diversity among actor nominees, has claimed his campaign was partly responsible for the drop in viewers.
In a blogpost for The Huffington Post, he wrote: "For those of us that campaigned around asking citizens to tune out, this is heartening news.
#OscarsSoWhite: What Hollywood has to say

Show all 19
"It is a significant decline and should send a clear message to the Academy and to movie studio executives that we will not tolerate discriminatory practices whether they impact what we see on screen or what takes place behind the lens.
"Though we don't take full credit for the decrease in viewership, certainly one would have to assume that we were effective and part of the decline. As the brilliant Frederick Douglass once said, 'Power concedes nothing without a demand; it never did and it never will.' To those that mocked the idea of a tune out, it seems that the joke was on them."
Celebrities who boycotted the ceremony include Jada Pinkett Smith, Will Smith, and Spike Lee, all of whom cited the #OscarsSoWhite controversy as a reason not to attend.
Sharpton - who protested in LA hours before the Oscars took place - continued: "We are not dictating who should or who shouldn't win an Oscar, but if you are locked out of the process, then what we must come to terms with is addressing systemic exclusion.
"And this isn't just about Black actors not being appropriately recognised for their talent; it is about the larger notion of what projects get funding for production, who gets hired behind-the-scenes, what stories are told and from whose perspective, what roles are available for Black and minority actors, how people of colour can secure producer and director positions, how those who actually live in the Los Angeles area can get jobs in the industry and more."
In recent post-Oscars news, the Vatican has given a remarkably positive review of best picture winner Spotlight.
Join our new commenting forum
Join thought-provoking conversations, follow other Independent readers and see their replies