Oscars 2016: Mark Rylance wins Best Supporting Actor for Bridge of Spies
He beat out the favourite to win, Sylvester Stallone, returning to his iconic Rocky Balboa role in 'Creed'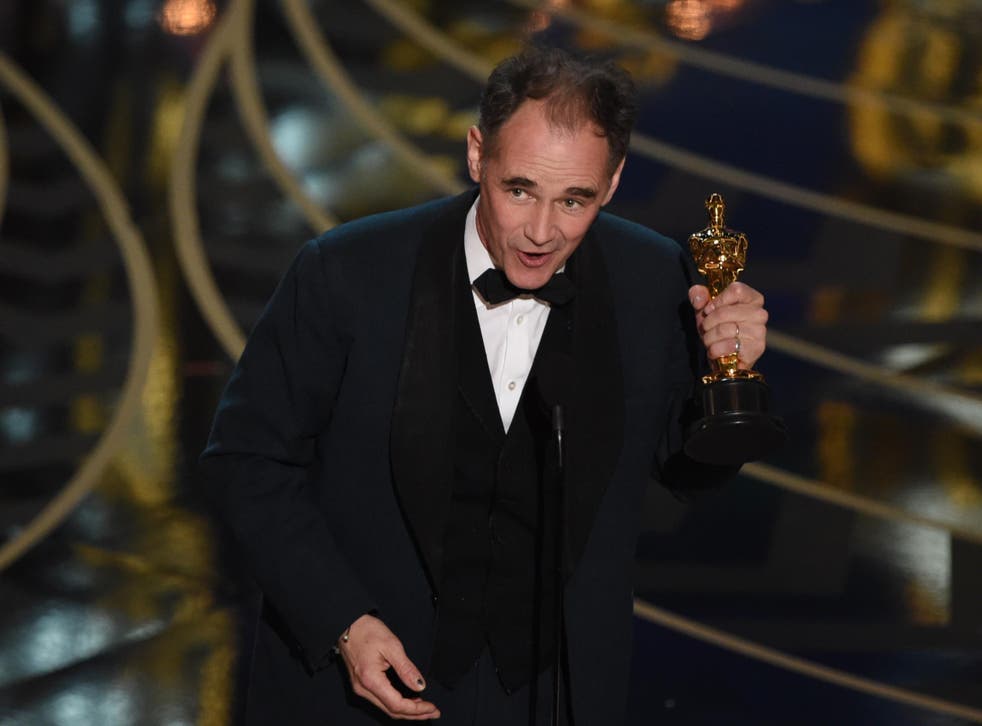 Mark Rylance has won Best Supporting Actor for Steven Spielberg's Bridge of Spies.
It's a major surprise for the night, with so many considering Sylvester Stallone's nomination for his return to the role of Rocky Balboa in Creed as a dead certain for the award.
However, though Rylance may be a relative newcomer to Hollywood cinema, he's an actor already boasting an incredible prestige thanks to his body of stage work.
"I've always just adored stories, hearing them, seeing them, being in [them]," Rylance's acceptance speech stated. "So for me to have the chance to work with I think one of the greatest storytellers of our time, Steven Spielberg, it's such an honor."
"And unlike some of the leaders we're being presented with these days, he leads with such love."
Oscars 2016: Men on the red carpet in pictures

Show all 12
It follows hot on the heels of another unsuspected win for Alex Garland's debut feature Ex Machina; which beat out both Mad Max: Fury Road and Star Wars: The Force Awakens for the Best Visual Effects award.
Rylance also beat out the likes of Tom Hardy for The Revenant, Mark Ruffalo for Spotlight, and Christian Bale for The Big Short.
Join our new commenting forum
Join thought-provoking conversations, follow other Independent readers and see their replies