Oscars 2016: Oysters, caviar, lobster and cocktails in gold eggs on the 2016 menu
Warning: contains pictures guaranteed to get you salivating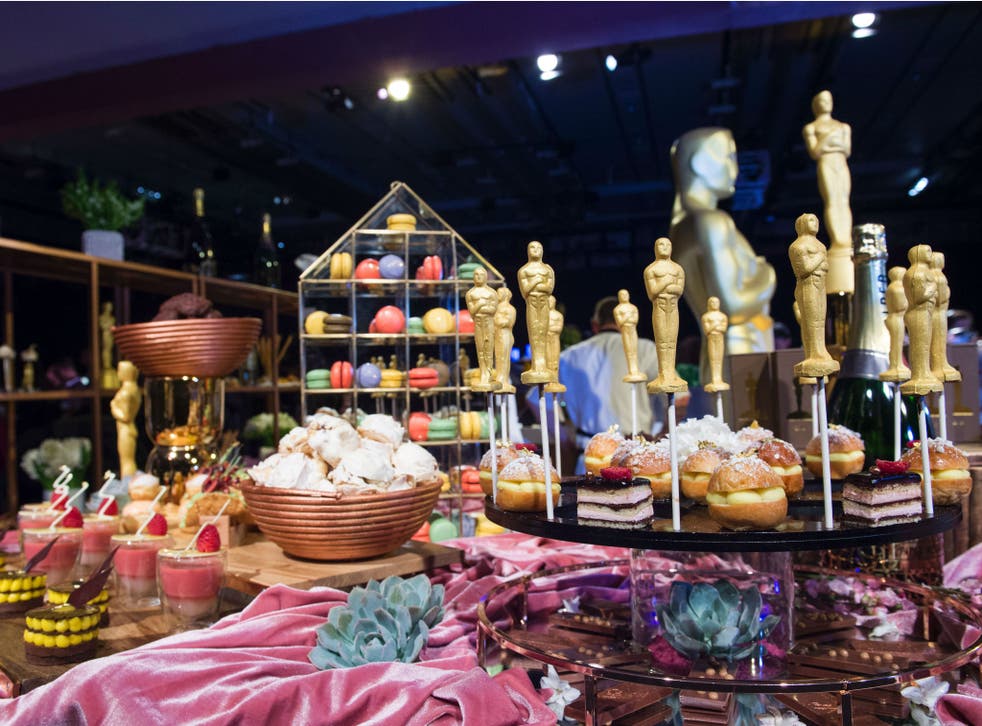 Leonardo DiCaprio is in for a gourmet treat at the official Oscars after-party, even if by some cruel twist of fate he leaves empty-handed once again.
This year's nominees will be feasting on some seriously posh grub at the Governors Ball, from spicy tuna tartare and baked potatoes filled with caviar (better luck next year, baked beans) to wagyu short rib and chocolate gold statues.
They'll also be glugging some swish whisky foam cocktails served in gold eggs, because in case you've missed it, gold is the theme of the night.
The incredible Oscars 2016 banquet

Show all 12
Celebrity chef Wolfgang Puck is in charge of feeding the 1,500 stars and their guests, with 1,300 farmed oysters, 10kg of farm-raised caviar, 300 Maine lobsters, 6,500 Oscar-shaped flatbreads and 2,400 bottles of Piper Heidsieck champagne set to be served up.
"We are going to top last year with delicious dishes, traditional ones that Adele and John Travolta love like the macaroni and cheese with truffles and chicken pot pie and then new additions like Alaskan king crab Chinese-style, lobster and vegetarian dishes like white grape almond gazpacho," he said. "There will be something for everyone."
Oscars 2016: What will the stars be eating?
​Puck has been cooking for the Governors Ball for more than 20 years and now gets special requests from famous faces who want their favourite dishes prepared on the big night.
"I saw Barbra Streisand a few months ago and she said 'I don't care what you cook as long as you make my chicken pot pie'," he said. "A lot of members of the Academy say the same thing so we make that every year."
Stars with a sweet tooth can enjoy mini doughnuts stuffed with raspberry and champagne marmalade, chocolate passion layer cake, raspberry panna cotta with champagne caviar, raspberry operas, tiramisu push pops and lemon meringue tart lollipops.
The Governors Ball immediately follows the Oscars ceremony, with winners, nominees, presenters and performers all attending. It is here that winners can get their statuettes engraved. The walls of the ballroom will be lined with 170 newly-commissioned caricatures, including those of stars appearing in Oscar-nominated films.
The Oscars take place at the Dolby Theater in Hollywood on Sunday 28 February.
Additional reporting: Press Association
Join our new commenting forum
Join thought-provoking conversations, follow other Independent readers and see their replies