The Independent's journalism is supported by our readers. When you purchase through links on our site, we may earn commission.
Peter Jackson trolls Doctor Who fans in video showing him 'signing up' to direct an episode
Could this clip also be proof that Jackson will direct The Silmarillion?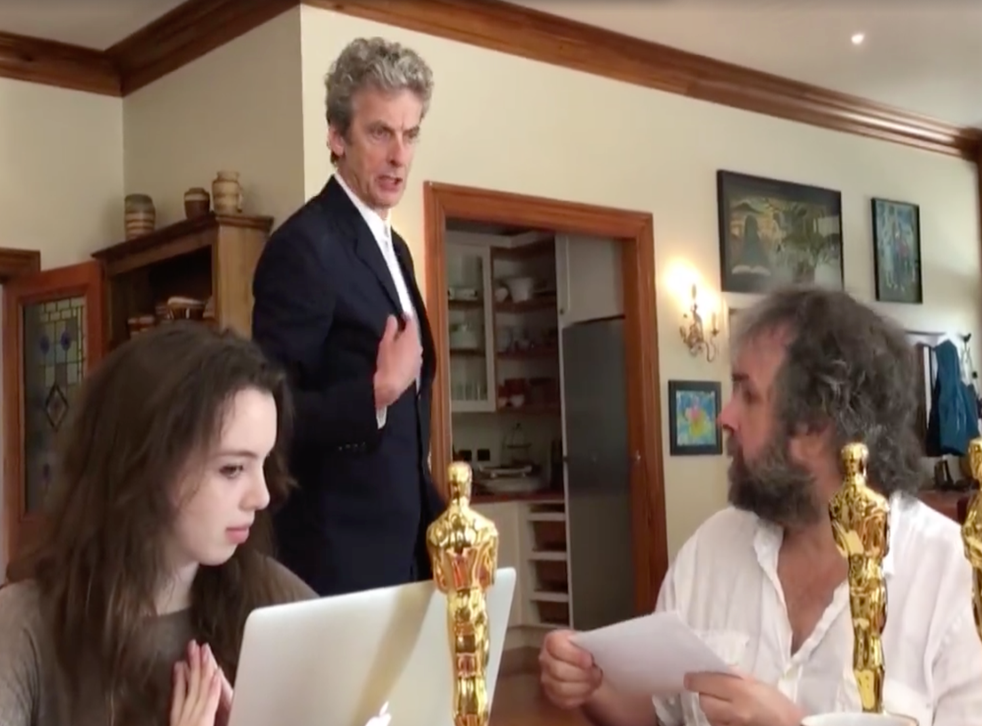 Either Peter Jackson is cruelly trolling Doctor Who fans, or Steven Moffat's relentless requests for him to direct an episode are finally about to pay off.
The Lord of the Rings and The Hobbit director has posted a hilarious comic sketch on his Facebook page, in which current Time Lord Peter Capaldi enters his home in a desperate bid to get him to sign a contract with the BBC series.
Sadly for sci-fi fans everywhere, Jackson is more interested in polishing his Oscars and watching The Walking Dead with his daughter to give the Doctor much time.
Moffat said recently that while he is very keen to work with Jackson, he is too busy for it to become a reality any time soon.
"He's mentioned it and then we email him and he doesn't reply!" the showrunner told Digital Spy. "I think his plan is we'll go to New Zealand and spend six months making it and our plan is he comes to Cardiff and makes it in 12 days, so there's that disparity!"
Jackson is a "genuine big old Doctor Who fan" though, so we're refusing to rule this one out just yet.
Even more excitingly, a copy of JRR Tolkien's short stories collection The Silmarillion can be seen on the table in the clip, prompting rumours that Jackson may have been given the go-ahead by the late author's family to return to Middle Earth once again.
Catch the Doctor Who series nine finale at 8pm on Saturday 5 December on BBC One
Join our new commenting forum
Join thought-provoking conversations, follow other Independent readers and see their replies