Prophet of Islam: Mohamed gets the biopic treatment
Two directors are undertaking the delicate task of making films about the Prophet of Islam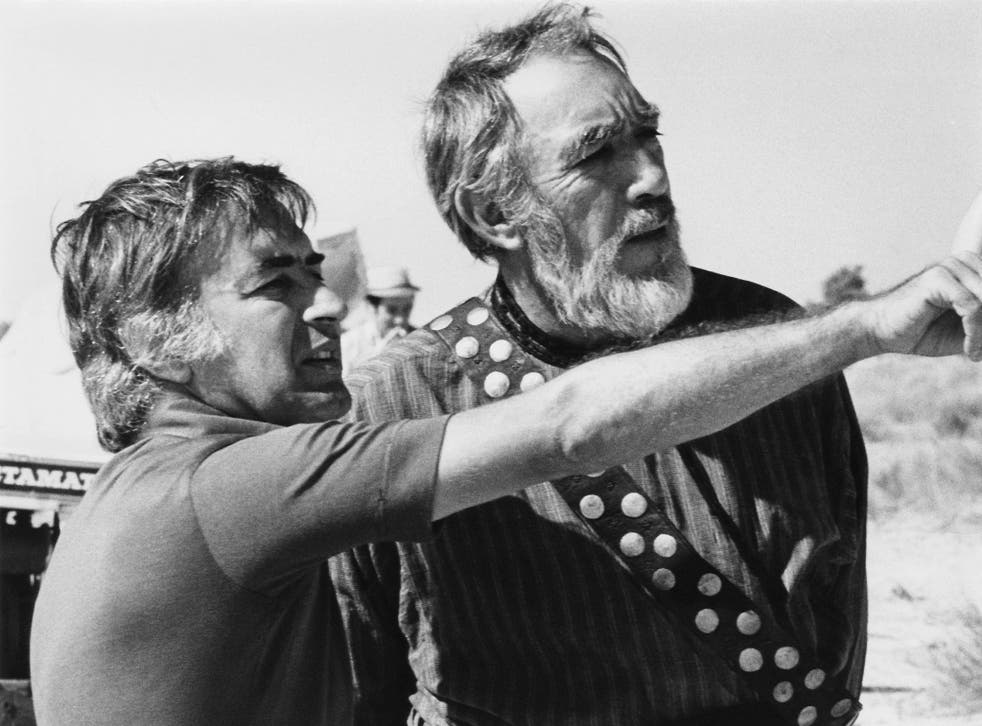 There are controversial subjects, and then there is Mohamed. Yet the fear of controversy appears not to have deterred film-makers in Iran and Qatar, who are producing a pair of rival biopics of the seventh-century Prophet of Islam.
As a protagonist, the Prophet poses a unique challenge: much of the Muslim world forbids his depiction on screen. The Iranian director Majid Majidi, whose $30m (£19.8m) biopic began shooting last October, reportedly intends to show parts of the Prophet's body, though not his face. While Iran's Shia population may be flexible about such imagery, Sunni Muslims elsewhere are not. Cairo's Sunni-led al-Azhar University has already demanded the unfinished film be banned.
In December, in Sunni-majority Qatar, Alnoor Holdings, the media arm of al-Hashemi construction group, announced plans to spend $1bn on its own series of epic movies about the life of Mohamed. The team has hired the Islamic theologian Yusuf al-Qaradawi and Lord of the Rings producer Barrie Osborne as technical advisers. "They are being understandably very cautious," Mr Osborne told The Hollywood Reporter.
And so they should be. Last September, when clips from a low-budget US-made film about Mohamed surfaced on YouTube, there were angry protests across the Muslim world. Innocence of Muslims portrayed the Prophet in a negative light, yet even positive depictions have proved divisive. In 1977, the Syrian-American producer Moustapha Akkad was forced to go to the Libyan dictator Muammar Gaddafi to gather funding for his Mohamed biopic The Message, after Americans backed away from the project.
Akkad hired several Islamic clerics as advisers, and Mohamed was not depicted on screen, nor was his voice heard. Yet when rumours surfaced before its release that the film's star Anthony Quinn was to play the Prophet, there were repercussions: in 1977 an armed group of radicals took 149 hostages in Washington DC, killing a journalist and a police officer. They cited the film among their grievances.
Since its release, however, The Message has become popular among Muslim audiences as a respectful depiction of Islam's early history, and its existence may allay the concerns of Muslims about similar projects. According to Shakeel Syed, the executive director of the Islamic Shura Council of Southern California, The Message is "very well-liked" among Muslims. Rather than portray Mohamed, the camera often shows his point of view.
"The Message keeps in mind the extreme sensitivity of Muslims in reference to any images of the Prophet," said Mr Syed. "I would imagine that, if done well, the films will increase interest and knowledge among non-Muslim audiences. The Prophet continues to be a controversial personality because so many myths and fallacies have been perpetuated about him."
Christian audiences have demonstrated an appetite for screen depictions of their own religious stories. This month the History Channel premiered The Bible, its mini-series based on the Old and New Testaments; the first episode attracted 13.1 million viewers, more than any rival show in its Sunday evening slot.
Hollywood also has two biopics of Moses, the most important prophet in Judaism, in the works. Steven Spielberg was in talks to direct Gods and Kings for Warner Brothers, a job which may now fall to Ang Lee. Meanwhile Fox Studios is readying its own Moses project, Exodus, with Ridley Scott reportedly at the helm, and Christian Bale being pursued to star. Bale was once the favourite to appear in the title role of Darren Aronofsky's Noah, due for release next year with Russell Crowe as the biblical boat-builder.
Join our new commenting forum
Join thought-provoking conversations, follow other Independent readers and see their replies